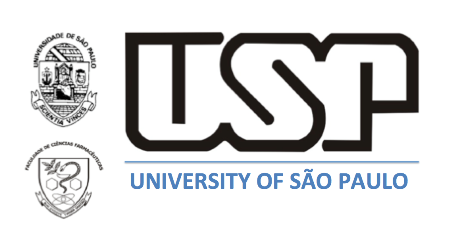 School/Institution:University de Sao Paulo, Brazil, Sao Paulo
Discipline: Engineering
Employment Type:Full-time
Posted:2022-04-18
Contact Person:If you wish to apply for this position, please specify that you saw it on AKATECH.tech
Post-doctoral Technology Pathways in Conversion Processes
Job Title: Post-doctoral Technology Pathways in Conversion Processes - REF 22PDR158
Department: Production Engineering
Institution: University de São Paulo, Sao Paulo, Brazil
Academic Fields
Chemical/Petroleum
Engineering - Other
Project title:
Technology Pathways in Conversion Processes: the effect of market uncertainty on investment decisions
Research theme area:
Computer science, Financial Optimization, Economics
Abstract:
This research focuses on identifying the most economic, energy-efficient, and environmentally friendly opportunities considering alternative CO2, CH4 and C2H6 conversion technologies. The objective of this project is to develop a mathematical modelling framework to support the analysis and benchmarking of new processing technologies, under financial and environmental perspective.
The project will integrate well-established principles of portfolio and decision theory with superstructure optimization to understand the impact and the feasibility of investing on new processing technologies on chemical industries. Under alternative scenarios for prices and demand growth for chemicals, and considering environmental targets and emission markets, the framework shall identify how a new product or a given process design can reduce the risk exposure of a company's product portfolio.
The candidate will collaborate with the Project "Rapid Process Synthesis via Superstructure Optimization under Market Uncertain" and with researchers from the project NSF/CISTAR- FAPESP-RCGI- Research Centre for Geenhouse Gas Innovation of POLI-USP at the University of São Paulo. Summary of the program and projects can be found at the RCGI website (http://www.rcgi.poli.usp.br/).
Description:
The postdoctoral activities are projected for two to three years and will follow a list of activities (scientific reports and paper writing will be performed concomitantly). The applicant will contribute to line with the main objectives of the project:
Development of a modelling framework for product portfolio decisions
Integrating portfolio and superstructure models
Development and analysis of scenarios and forecasting models
Development of case studies
Requirements to fill the position:
This project would be well-suited to a highly motivated candidate requiring experience in
development, implementation and analysis of mathematical models applied to decision and investment analysis. Proficiency in English is required.
The candidate must have a PhD in Production Engineering or Chemical Engineering, with experience in the development of mathematical and optimization models aimed at decision-making in economics, industry and environment.
For Brazilian applicants it will be possible to stay at the University of Notre Dame – USA – for one year.
INFORMATION ABOUT FELLOWSHIP:
This Postdoc fellowship is funded by FAPESP. The fellowship will cover a standard maintenance stipend of R$ 7.373,10 per month.
MORE INFORMATION:
https://www.rcgi.poli.usp.br/opportunities/
Position: Post-Doctoral Fellowship REF: 22PDR158
https://www.rcgi.poli.usp.br/opportunities-aplication/ AND APPLICATION AT REF 22PDR158 – Post-Doctoral Fellowship
Contact Person: If you wish to apply for this position, please specify that you saw it on AKATECH.tech