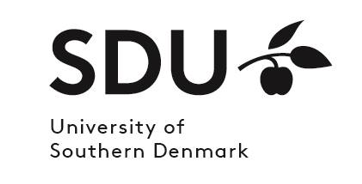 School/Institution:University of Southern Denmark, Denmark, Odense
Discipline: Mechanical Engineering
Employment Type:Full-time
Posted:2022-04-20
Contact Person:If you wish to apply for this position, please specify that you saw it on AKATECH.tech
Associate professor in Mechanical Engineering
SDU Mechanical Engineering (SDU ME) invites applications for a position as Associate Professor in Mechanical Engineering. SDU ME is part of Department of Mechanical and Electrical Engineering at the Faculty of Engineering, University of Southern Denmark, located at the main campus in Odense.
SDU ME embraces a wide field of expertise within mechanical design and construction, structural dynamics and optimization, mechanical robotics, materials science, and fluid mechanics. We offer education programs at both bachelor and master levels. We create research and development in collaboration with internal and external partners and industry.
To complement our team, we are looking for an associate professor within topology optimisation, preferably with experience in following fields:
Multiphysics simulation
Finite element methods
Topology optimisation
Parallel programming and high-performance computing
The successful candidate for this position is expected to contribute both in on-going research projects and by defining and establishing new projects together with colleagues and industrial partners. The candidate must be able to compete for national and international research grants.
In addition, the candidate shall contribute with competence and dedication to teaching of existing and new courses at bachelor and master level and supervise bachelor, master, and PhD students.
The candidate must have:
PhD degree in mechanical engineering or related fields
Great abilities in teaching engineering curricula and be able to document pedagogical training
Excellent track record in research and development
Good communication skills in English
In addition, the following experiences are valued:
Experience with industrial collaboration
Ability to attract external research funding
Research leadership and ability to define and manage research projects
Participation in national and international academic networks of researchers
Team-working skills in addition to self-motivation and the ability to work independently
For further information, please visit https://www.sdu.dk/da/forskning/sdumechanicalengineering and contact Head of SDU Mechanical Engineering, associate professor Dorte Smedegaard Schmidt, dss@sdu.dk , +45 6550 7432
Conditions of employment
Employment as an associate professor is a permanent position according to "funktionærloven" and requires scientific qualifications at PhD level. We expect non-Danish-speaking candidates to learn to speak Danish within a few years.
The successful applicant will be employed in accordance with the agreement between the Ministry of Finance and the Danish Confederation of Professional Associations.
The assessment process
The associate professor position is subject to an academic assessment by an external expert committee. The committee's assessment is binding regarding the level of qualification and cannot be overridden by the employment committee. Read about the Assessment and selection process .
Shortlisting may be used in the assessment process.
Application procedure
The faculty expects applicants to read How to apply before applying.
The application must be in English and must include:
Motivated application
Detailed Curriculum Vitae
Certificates/Diplomas (MSc and PhD)
Information on previous teaching and supervision experience. Please attach as Teaching Portfolio
List of publications indicating the publications attached
Examples of the most relevant publications. Please attach one pdf-file for each publication
Reference letters and other relevant qualifications may also be included.
The University wishes our staff to reflect the diversity of society and thus welcomes applications from all qualified candidates regardless of personal background.
Further information for international applicants about entering and working in Denmark.
Further information about The Faculty of Engineering.
View or Apply
To help us track our recruitment effort, please indicate in your email – cover/motivation letter where (ngojobstenders.com) you saw this job posting
Contact Person: If you wish to apply for this position, please specify that you saw it on AKATECH.tech