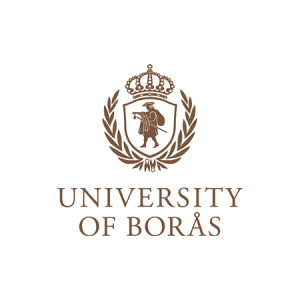 School/Institution:UNIVERSITY OF BORÅS, Sweden,  Borås
Discipline: Distributed Computing, Software Engineering
Employment Type:Full-time
Posted:2022-04-27
Contact Person:If you wish to apply for this position, please specify that you saw it on AKATECH.tech
Lecturer in Informatics with a Specialisation in Software Development
At the Faculty of Librarianship, Information, Education and IT, education and research is conducted in Library and Information Science, Pedagogical Work as well as Business and IT. The Faculty offers doctoral education in the field of Library and Information Science, and is working to establish doctoral education programmes in in Educational Work and Business and IT.
The Faculty offers educational programmes at the Bachelor's and Master's levels, including programmes for those seeking to become IT specialists, systems architects, web content managers and designers, librarians, pre-school teachers, primary school teachers, and subject teachers.
The Department of Information Technology is in an expansive phase in both education and research and we are now seeking a Lecturer in Informatics with a Specialisation in Software Development. The department has several educational programmes and this position has a teaching focus.
Are you our new colleague? Read more below and apply today!
Job description
As Lecturer at the Department of Information Technology, you carry out teaching mainly in the form of lectures, supervision, seminars, and examinations in informatics programmes with a main focus on systems science. Your duties will also include participation in pedagogical development, course development, creation of course materials and some other administrative tasks.
The teaching includes courses at Bachelor's level in the programmes in Business Informatics, Systems Science, and Computer and Systems Science, including supervision of theses at the Bachelor's level in Informatics.
In terms of course content, the teaching focuses on application development with different programming languages and frameworks with software libraries for different platforms, as well as practical system integration with configuration and programming of different application interfaces within a larger distributed system.
For example, programming languages such as C# and Python, as well as frameworks such as .Net and Azure, and more, on desktop, web, and mobile platforms, are dealt with. Teaching is in Swedish and English.
Qualifications
The position requires proven teaching skills and a Master's degree or equivalent scientific competence in Informatics or another subject relevant to the focus of the position (e.g. computer science). In addition, teaching experience in software and systems development is required, as well as proven knowledge of the .Net framework and the C# programming language, database management, and web and mobile application development. Good and documented knowledge of English, both spoken and written, is also a prerequisite for employment.
It is considered meritorious for the employment if you have documented experience of;
relevant professional experience in software and systems development.
responsibility for course development work in Bachelor's level education.
experience of working with the private and/or public sector.
Significant emphasis will be placed on personal suitability and the ability to collaborate within a teaching team.
For a permanent position at the university, you must have completed a course of pedagogical training relevant to university instruction university education equivalent to 10 weeks full-time studies or equivalent knowledge. This course can be completed during the first two years of employment. Read about the course on our website.
Type of employment: Permanent; probationary employment may be applied
Employment rate: 100%
Position location: Borås, Sweden
Registration number: PA 2022/65
Contact
For further information about the position, please contact Hannes Göbel by phone at +46 (0)33-435 42 70 or email hannes.gobel@hb.se. Trade union representatives are Magnus Sirhed, OFR-ST and Maria Ferlin, Saco-S; they can be reached via the university's switchboard at +46 (0)33-435 40 00.
Write clearly in your application which position you are applying for and include the applicable reference number.  Your application must be accompanied by the following documents:
Personal letter
CV with reference information and desired salary
Merit Portfolio, which means a written account of scientific and pedagogical activities and a documentation of teaching skills, including self-evaluation. See template for merit portfolio.
Certificates/grades and other merit documents that you desire be taken into consideration
Contact HR If you have scientific publications that cannot be attached electronically directly in the application. The publications must be received by the university no later than one week after the application deadline. After the application deadline, no additions can be made electronically.
We offer a challenging and safe workplace in an exciting environment. Together, we work towards the same goals. Read about what it's like to work at the University of Borås. Do you want to know what's going on at the University of Borås right now? Read about current events.
The University of Borås strives for even gender distribution among employees and values diversity.
According to the National Archives's regulations, we must archive application documents, excluding publications, for two years after the appointment decision has been finalised.
We kindly decline contact with advertisers and staffing companies in this recruitment.
Job details
Title: Lecturer in Informatics with a Specialisation in Software Development
Employer: University of Borås
Location: Allégatan 1 Borås, Sweden
Job type: Lecturer / Senior Lecturer
Field: Databases, Distributed Computing, Informatics, Information
Contact Person: If you wish to apply for this position, please specify that you saw it on AKATECH.tech