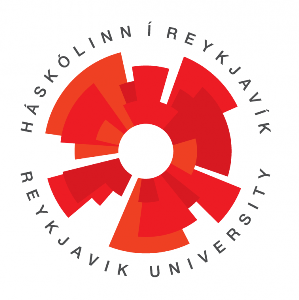 School/Institution:Reykjavik University / Háskólinn í Reykjavík, Iceland, Reykjavík
Discipline: Networking and Communication
Employment Type:Full-time
Posted:2022-04-27
Contact Person:If you wish to apply for this position, please specify that you saw it on AKATECH.tech
PhD positions: Influence in dynamic multilayer networks
POSITION RESPONSIBILITIES
The Department of Computer Science at Reykjavík University is looking for two PhD students to conduct research on influence in dynamic multilayer networks. Multilayer networks are used to represent complex and dynamic real-life systems.
Although powerful, multilayer network theory is still in its infancy, as the structural complexity has a significant effect on dynamics, influence propagation and other functions which have been widely researched in traditional network science. The goal of this research project is to address some of the main open questions regarding multilayer networks, particularly focusing on dynamics and node heterogeneity.
project aims to investigate influence with respect to networks' structural properties and develop advanced graph neural network and graph attention network models for dynamic multilayer networks to study influence propagation in networks and predict it.
The ideal candidate should be knowledgeable about network science and be passionate about research. The project will be carried out in Reykjavik, Iceland. The supervisory team has extensive collaborations with research teams and companies in Belgium, the UK, Canada, Sweden and South America which may present opportunities for research stays during the PhD.
QUALIFICATIONS:
The candidate should
Hold or be about to obtain an MSc degree in Computer Science, Machine Learning, Data Science, Statistics, Operational Research, Engineering or related fields.
Have thorough knowledge of network science.
Have passion for data science and expertise in the field.
Appreciate the beauty of networks.
Have deep knowledge and extensive hands-on experience with machine learning and deep learning.
Be self-organized with a strong ability to work autonomously.
Be flexible, result-oriented, willing to learn and to work in a dynamic environment with a diverse team.
Have a dynamic and communicative personality with high social competence.
Have a strong ability to communicate in English (oral and written).
Any questions regarding working in Iceland or about Reykjavik University should be sent to (mannaudur@ru.is). Questions regarding the research work may be sent to the project leader Dr. María Óskarsdóttir (mariaoskars@ru.is).
Applications are only accepted through the recruitment website. All applications and inquiries about the position are treated confidentially. Applications are confirmed by e-mail and if the applicant is eligible for the job in question, the applicant will be contacted.
FOR THE APPLICATION
A detailed curriculum vitae is requested with information about previous jobs, education, publications, the contact information for two references, etc.
Cover letter where you introduce yourself and present your qualifications/experience/interests in relation to the position.
Two letters of reference, asserting your academic abilities.
Research proposal that describes what you would like to do based on the description above (ca. 2 pages).
Attested copies of education certificates, including grade reports.
Bachelor and/or Master thesis.
Research publications, if any.
Links to software repositories with relevant projects, if any.
Please note that all applications will be answered once the selection process is finalized.
Reykjavik University (RU)
Reykjavík University has around 3.700 students and 250 faculty and employees in addition to numerous adjunct faculty in two schools: Technology and Social Sciences. We offer a welcoming and stimulating environment in which to work and live. The University is centrally located in Reykjavík, the capital city of Iceland.
The role of Reykjavik University is to create and disseminate knowledge to enhance the competitiveness and quality of life for individuals and society, guided by good ethics, sustainability and responsibility. Education and research at RU are based on strong ties with industry and society. We emphasize interdisciplinary collaboration, international relations and entrepreneurship.
Contact Person: If you wish to apply for this position, please specify that you saw it on AKATECH.tech