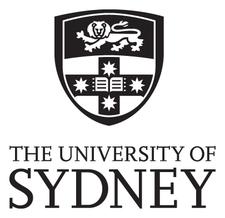 School/Institution:The University of Sydney, Australia, Darlington 
Discipline: Other
Employment Type:Full-time
Posted:2019-07-10
Contact Person:If you wish to apply for this position, please specify that you saw it on AKATECH.tech
Associate Lecturer/Lecturer in Digital Technologies Education
Up to two Opportunities in the Australian Computing Academy
Positions available as either Educationally Focused or Teaching and Research focused
Full-time or fractional fixed-term for 2 years, Located at Camperdown Campus. Base Salary: $73,420-$123,682 p/a plus leave loading and superannuation.
About the opportunity
The Australian Computing Academy (part of the Faculty of Engineering) and the School of Education and Social Work at the University of Sydney are collaborating in the offering of a new specialisation within the Master of Education. This  specialisation, which will be primarily offered online, will focus on supporting existing teachers in the development of expertise in teaching the national curriculum in Digital Technologies. This academic appointment will provide core teaching and development within the program.
As an Associate Lecturer / Lecturer in Digital Technologies Education you'll contribute to the teaching and learning efforts within the School while working with the support and guidance of more senior academic staff to develop your education proficiency.
The positions are available as either Education focused or as Teaching and Research focused. Education focused roles are a specialised category of academic engagement reserved for talented educators with a passion for, and demonstrated excellence in, pedagogical practice and design. In this role you will dedicate the majority of your contribution to education (up to 70% - or 80% by mutual agreement - of your academic workload allocation with the remaining 20% on school related curriculum activities and leadership). Teaching and Research focused roles involve requirements for both supporting education and for undertaking research, and would therefore have stronger expectations regarding a background in research, publication, and grant applications.
About you
The University values courage and creativity; openness and engagement; inclusion and diversity; and respect and integrity. As such, we see the importance in recruiting talent aligned to these values in the pursuit of research excellence. The successful candidate should have a postgraduate qualification in Computing or Education or related disciplines (or equivalent in terms of experience), with a track record of scholarship in either digital technologies or education (or ideally the intersection of these).
For applicants to an Education focused role, we are looking for an Associate Lecturer / Lecturer with:
A postgraduate qualification in computing or education or related disciplines, or equivalent relevant experience; coupled with evidence of strong involvement in teacher professional development and/or tertiary teacher training related to Digital Technologies
Demonstrated ability to work collaboratively, as well as the ability to develop an independent line of research and/or scholarship;
Experience in the development and coordination, over an extended period, of teaching programs related to digital technologies; coupled with demonstrated involvement in the development of resources to support DT education.
Evidence of recognised leadership in the area of Digital Technologies teaching
Evidence of scholarship in the teaching of Digital Technologies, including involvement in appropriate scholarly forums.
Proven ability to develop industry and/or community engagement
For applicants to a Teaching and Research focused role, we are looking for an Associate Lecturer / Lecturer with:
Evidence of a significant research track record related to Digital Technologies
Evidence of supervising research students (or being part of a supervisory team)
Evidence of a record of successful applications for competitive research grants
A record of publication in competitive journals and conference proceedings, including in the area of digital technologies education; or alternatively at least 4 years experience working as a professional in digital technologies education, including strong evidence of ongoing professional development.
About us
Established as the first computer science department in Australia in the 1960s, the school is research intensive and has a strong tradition of research-led teaching. The school prides itself in its successful integration and cross-fertilisation of computer science, information systems, and software engineering at both research and teaching levels. It offers undergraduate majors in computer science, information systems, software engineering (in collaboration with the School of Electrical and Information Engineering) and combined programs with business, arts, science, and medical science. The School of Computer Science also offers highly regarded postgraduate coursework degrees in Data Science, information technology and information technology management.
Since our inception 160 years ago, the University of Sydney has led to improve the world around us. We believe in education for all and that effective leadership makes lives better. These same values are reflected in our approach to diversity and inclusion, and underpin our long-term strategy for growth. We're Australias first university and have an outstanding global reputation for academic and research excellence. Across our campuses, we employ more than 6,000 academic and non-academic staff who support over 60,000 students.
We are undergoing significant transformative change which brings opportunity for innovation, progressive thinking, breaking with convention, challenging the status quo, and improving the world around us.
Contact Person: If you wish to apply for this position, please specify that you saw it on AKATECH.tech