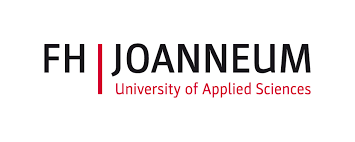 School/Institution:University of Applied Sciences FH JOANNEUM, Austria, Joanneum
Discipline: Computational Sciences
Employment Type:Full-time
Posted:2019-08-11
Contact Person:If you wish to apply for this position, please specify that you saw it on AKATECH.tech
Lecturer (FH) for general computer science
Requirement profile :
The applicant should take on relevant courses in the field of general computer science (eg introduction to computer science) and business administration (eg process management) in the eHealth area. Ideally, the applicant can also offer courses in the field of medical documentation and standards, electronic health records (ELGA etc.), medical information systems (KIS, LIS, RIS, PACS)
It is expected to be involved in the further development and coordination of the thematic priorities of the degree program as well as the implementation of application-related research and development work.
As an applicant, you have completed a diploma (240 ECTS) or Bachelor (at least 180 ECTS) and Master studies (at least 270 ECTS) in eHealth, Biomedical Engineering, Computer Engineering, Business Informatics, Information Management, Telematics or comparable subjects with at least Six years of professional experience, of which at least three years are extra-curricular. Doctorate is an advantage.
The candidate should ideally be able to demonstrate pedagogical and didactic aptitude. An examination of English-language specialist literature and an interest in eHealth research are required. Enjoyment of interdisciplinary and interprofessional work and good social skills complete the profile.
Responsibilities :
Conception and realization of lectures and seminars
Supervision of bachelor and master theses
Acquisition and management of projects
Participation in admissions commissions and discussions
Participation in university committees
Collaboration in public relations on the degree program
Employment : 80-100%
Minimum wage: € 4,081.3 gross with a 100% employment rate (with higher pay for eligible work experience and / or qualifying skills).
FH JOANNEUM Gesellschaft mbH
z. H. Ms. Mikl, BA MA
Alte Poststraße 147
8020 Graz
T: +43 316 5453 8867
E: karriere@fh-joanneum.at
https://fh-joanneum.at/hochschule/karriere
More information on data protection and data processing regarding your application can be found at https://www.fh-joanneum.at/hochschule/organisation/service-abteilungen/personal-und-recht/ .
In line with our misson statement of FH JOANNEUM - University of Applied Sciences, which encourages to interpret the diversity of people in their various aspects with appreciation, people with such personal an diverse backgrounds are emphatically invited to apply.
General requirements for lecturers (FH):
Completion of a completed diploma program (240 ECTS) OR of a Bachelor (at least 180 ECTS) and Master program (270 ECTS total) OR a post-secondary or tertiary vocational training, if required with the teaching task; at least six years' professional experience, of which at least three years are non-academic; Proof of appropriate pedagogical-didactic qualification (can be replaced by internal continuing education in the first three years of service); Rhetorically versed appearance; Aptitude for sound scientific work; Sound theoretical and practical knowledge in the field; good English knowledge; Interest in working in an open-minded and innovative environment.
Contact Person: If you wish to apply for this position, please specify that you saw it on AKATECH.tech