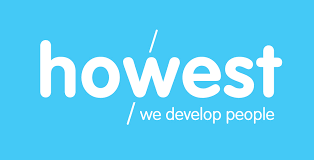 School/Institution:Howest University of Applied Sciences, Belgium, Kortrijk
Discipline:
Employment Type:Full-time
Posted:2019-08-20
Contact Person:If you wish to apply for this position, please specify that you saw it on AKATECH.tech
There is a possibility that an educational activity can be organized during the evening and / or on Saturday.
The maximum granted seniority from the private sector and / or as a self-employed person is 10 years for this position. This useful professional experience can be granted if you provide the necessary supporting documents and after examining the complete file. To the extent applicable, seniority may be increased by seniority from the public sector.
Job description
You are part of the team of the Bachelor's degree in Applied Informatics. This course offers four options: Software Engineer, Computer & Cyber ​​Crime Professional, IT & Blockchain Consultant and AI Business Professional. There are also distance trajectories Computer & Cyber ​​Crime Professional and Blockchain Developer & Architect and two postgraduates Data Protection Officer and Applied Artificial Intelligence.
Your main tasks are to provide passionate interactive education in the domain of web and mobile development and blockchain development. You can rely on practical experience and / or knowledge regarding:
Java framework and a JavaScript framework
Principles of secure SDLC
GO language
Ethereum or Hyperledger Fabric
Also supervising and evaluating projects in the field of cyber security and blockchain technology, internship supervision and bachelor theses are part of the assignment.
Profile
Required diploma and knowledge:
Masters or Bachelor of Informatics or related education
C1 English certificate or prepared to achieve this
If you have a foreign diploma, with the exception of the Netherlands, a certificate of equivalence from NARIC (www.naric.be) must be added.
Howest competence profile:
You take on your professional role in a committed manner.
You are open minded.
You are a team player.
You respond adequately and agile to change and innovation.
You are convinced of the importance of social commitment.
You are a broad networker and you bring your professional network within Howest.
You help build the international dimension of Howest.
You have an attitude of lifelong learning.
Job specific competence profile:
Having good didactic skills and having affinity with detecting difficult material and being able to present it in an accessible way.
Have knowledge about web and mobile development including security and blockchain development.
Knowledge of a Java framework and a JavaScript framework is a necessity.
Knowledge of GO language is an added value.
Knowledge of Ethereum or Hyperledger Fabric is an added value.
Know the principles of secure SDLC.
Motivate, coach and guide students with assignments, projects, internships and bachelor's theses.
Have an entrepreneurial spirit.
Commercial and customer-oriented attitude, announcement of the course, are processes and relatives.
Interest in applied research.
Have an extensive network.
Experience
Work field experience and / or experience in higher education is an added value.
Offer
Howest, the Hogeschool West-Vlaanderen, is an atypical, creative, innovative and entrepreneurial college. We try to put our core values, Serve Empower Care, into practice every day. We take care of our students and train them to be immediately employable professionals.
Howest is an open and pluralistic college, with respect for diversity. As an agile and decisive organization, Howest offers its employees maximum opportunities to develop. Howest offers a team-oriented work environment.
More info
For substantive information you can contact:
Corneel Theben Tervile - program coordinator Applied Informatics
For information about the appointment characteristics you can contact:
Luc Verhalle - director of personnel and HR
Application procedure
Candidates will only be sent electronically via https://ses.howest.be . You register with a login and password. We also ask you to upload your CV, motivation letter and diploma in the system. Once registered, you must also effectively apply for this vacancy.
Candidates are screened based on the CV and motivation letter. Those who qualify further are invited for a selection interview.
The selection interview will take place on Wednesday 21/08/2019, starting at 4 pm at Howest Campus Bruges Station, Rijselstraat 5, 8200 Sint-Michiels.
Contact Person: If you wish to apply for this position, please specify that you saw it on AKATECH.tech