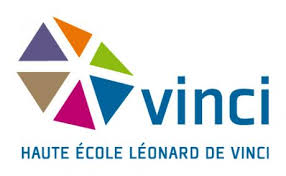 School/Institution:Haute École Léonard de Vinci, Belgium, Antwerpen
Discipline: Software Engineering
Employment Type:Full-time
Posted:2019-07-31
Contact Person:If you wish to apply for this position, please specify that you saw it on AKATECH.tech
IT engineer in networks and security
A few words about L'ECAM
L'ECAM is the largest training facility for Industrial Engineers in French Community of Belgium. As part of its new deployment strategic and in order to remain a reference, she is looking for a Computer engineer to strengthen his teaching team.
Description of the function:
Candidates will participate in the teaching activities of the Bachelier department in Industrial Engineering and Master in the context of courses, exercises and Practical work in IT, networks and security.
Desired profile:
H or F in minimum possession of an engineering degree for the purposes of IT, Networks and Security or Master in Computer Science. The knowledge English is essential, as training can be provided in English.
Main activities :
Educational activities in the areas of networks: infrastructure, protocols, administration, virtualization and security;
Participation in development and research projects in the fields related;
Supervision of internships and graduation work.
Required Skills :
Very good knowledge of the English language both written and oral;
Interest in pedagogy and training in Haute Ecole;
Ability to integrate into a young, dynamic and proactive team;
Willingness to develop or consolidate expertise in the medium term;
Interest in participating in collective, research and development projects and service to society.
Personal and relational qualities
You are dynamic, adaptable, enthusiastic and responsive;
You like challenges;
You show rigor and method;
You like collaborating and looking for synergies.
Commitment
We offer you a full-time contract evolve in a Dynamic and intellectually stimulating environment, on campus UCL close to the metro Alma. No educational titles are required commitment. Perspective of career evolution.
How to apply?
Written applications accompanied by a detailed CV are to be sent by mail or email L'ECAM
Mrs Joëlle De Spiegeleer
Walk of the Alma, 50
1200 Brussels
jobs@ecam.be
Contact Person: If you wish to apply for this position, please specify that you saw it on AKATECH.tech