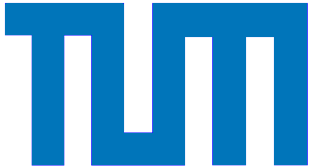 School/Institution:Technical University of Munich, Germany, Munchen
Discipline: Mechanical Engineering
Employment Type:Full-time
Posted:2019-10-02
Contact Person:If you wish to apply for this position, please specify that you saw it on AKATECH.tech
Research Associate in the field of Mechanical Engineering / Carbon Composites
To extend our simulation group we are looking for a full time research associate, a dynamic and highly qualified person available to start as soon as possible to start as soon as possible. The Chair of Carbon Composites (LCC) at the Technical University of Munich pursues an interdisciplinary research approach from raw materials to production engineering up to complete composite components. With specially developed simulation methods, this process chain is also represented virtually. Focus of our simulation related research work is the industrialization of composite production processes and technologies.
Requirements:
Superior degree in mechanical engineering, materials sciences or numerical methods
General interest in manufacturing processes and design of composite structures
Sound knowledge on the mechanical behavior of composites
Initial experience in material modeling / structural analysis and / or process simulation desirable
Purposefulness and independent way of working
Team and communication skills
Tasks
Independent execution of research projects in cooperation with industrial and academic partners
Implementation and verification of FE models, results evaluation, parameter studies, etc.
Planning and conduction of characterization and validation tests
Support on proposal writing
Supervision of students in the course of thesis work
Involvement with teaching in the field of composite materials
We offer
Exciting research and work environment in the midst of a young, dedicated team
Excellent laboratory equipment for the characterization and testing of composites
Possibility of doctorate for professional and personal development
Remuneration according to the collective agreement (TV-L)
Application
Initially the position is limited to a duration of one year with potential for continuation. TUM has been pursuing the strategic goal of substantially increasing the diversity of its staff. As an equal opportunity and affirmative action employer, TUM explicitly encourages nominations of and applications from women as well as from all others who would bring additional diversity dimensions to the university's research and teaching strategies. Preference will be given to disabled candidates with essentially the same qualifications. International candidates are highly encouraged to apply. Please send your CV and motivation letter to Dr. Swen Zaremba (zaremba@lcc.mw.tum.de).
Technical University of Munich
Chair of Carbon Composites (LCC)
Dr.-Ing. Swen Zaremba
Boltzmannstraße 15, 85748 Garching
Tel. +49 89 289 15081, zaremba@lcc.mw.tum.de
Data Protection Information:
When you apply for a position with the Technical University of Munich (TUM), you are submitting personal information. With regard to personal information, please take note of the Datenschutzhinweise gemäß Art. 13 Datenschutz-Grundverordnung (DSGVO) zur Erhebung und Verarbeitung von personenbezogenen Daten im Rahmen Ihrer Bewerbung. (data protection information on collecting and processing personal data contained in your application in accordance with Art. 13 of the General Data Protection Regulation (GDPR)). By submitting your application, you confirm that you have acknowledged the above data protection information of TUM.
Kontakt: zaremba@lcc.mw.tum.de
MORE INFORMATION
http://www.lcc.mw.tum.de/fileadmin/w00bkg/www/PDF/Offene_Stellen/20190717_-_Simulationsgruppe.pdf
Contact Person: If you wish to apply for this position, please specify that you saw it on AKATECH.tech