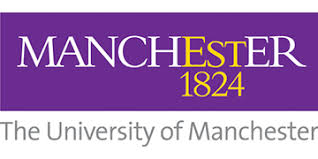 School/Institution:University of Manchester, United Kingdom, Manchester 
Discipline: Aerospace Engineering
Employment Type:Full-time
Posted:2019-08-21
Contact Person:If you wish to apply for this position, please specify that you saw it on AKATECH.tech
Lecturer in Aero / Space Engineering (Teaching Focused)
Job Reference : S&E-14332
Location : Sackville Street, Manchester
Salary : £36,261 - £50,132 per annum (according to experience)
Employment Type : Fixed Term
Faculty / Organisational Unit : Science & Engineering
Division : Mechanical & Aerospace Engineering
Hours Per week : Full Time
Applications are invited for the Lecturer position to:
Deliver outstanding teaching, learning and feedback to undergraduate and postgraduate Aerospace Engineering students through lectures, small group teaching, project supervision and lab classes
Cover one or both of the following areas of teaching:
Spacecraft Systems (space systems engineering design, orbit mechanics and mission planning, space communications, attitude determination and control,space propulsion)
Aerospace Systems (aero propulsion, high speed aerodynamics, avionics, autonomous vehicles, aerospace systems engineering design)
Provide excellent supervision of individual and group research projects, using a virtual learning environment, developing teaching of transferable skills
Innovate to develop state-of-the-art new learning resources, assessment and feedback materials, either individually or by working with colleagues or project students
Contribute towards the design and organisation of our teaching curriculum to drive improvements in teaching and learning quality and student experience
The Department of MACE is the largest Department within the School of Engineering in the Faculty of Science and Engineering at the University of Manchester. Manchester was the birthplace of the engineering discipline, and MACE has historical routes in the Institute of Mechanics in founded in 1824. Today the Department hosts 1300 undergraduate and 600 postgraduate students, delivers undergraduate programmes across Mechanical, Aerospace and Civil Engineering, and MSc programmes in both technical engineering subjects and management. With 120 academic staff, 90 technical and support staff, and 300 postgraduate research students and post-docs, the Department is at the forefront of engineering education in the UK.
To drive forward our exciting agenda of raising the quality of our teaching, learning and student experience, we seek to appoint an outstanding teacher to provide an innovative student experience for our Aerospace Engineering students. The post-holder will play a major role in designing and organising our undergraduate and postgraduate teaching curriculum, including laboratory work and design tasks. The post-holder will be expected to develop activities to improve the quality of teaching, learning and feedback to enhance the student experience. These activities might include new laboratory experiments, new e-learning materials or new material for fundamental Aerospace Engineering disciplines.  The post-holder will deliver lectures, tutorials and workshops in Aerospace Engineering disciplines.
The School is committed to promoting equality and diversity, including the Athena SWAN charter for promoting women's careers in STEMM subjects (science, technology, engineering, mathematics and medicine) in higher education. The School holds a Bronze Award for their commitment to the representation of women in the workplace and we particularly welcome applications from women for this post. All appointments will be made on merit. For further information, please visit: http://www.mace.manchester.ac.uk/about-us/athena-swan/
Please note that we are unable to respond to enquiries, accept CVs or applications from Recruitment Agencies
Enquiries about vacancy shortlisting and interviews:
Manager: Dr Katharine Smith
Email: kate.smith@manchester.ac.uk
General Enquiries:
Email: hrservices@manchester.ac.uk
Tel: 0161 275 4499
Technical Support:
Email: universityofmanchester@helpmeapply.co.uk
Tel: 0161 850 2004
Contact Person: If you wish to apply for this position, please specify that you saw it on AKATECH.tech