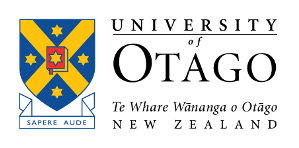 School/Institution:University of Otago, New Zealand, Otago
Discipline: Computer Engineering
Employment Type:Full-time
Posted:2019-08-23
Contact Person:If you wish to apply for this position, please specify that you saw it on AKATECH.tech
Senior Systems Engineer
Information Technology Services
Are you eager to be part of a supportive team solving big problems?
Are you passionate about IT and have a strong work ethic?
Do you enjoy solving problems and "reverse engineering" things?
The IT infrastructure team at Otago University have the privilege of managing and supporting one of the largest and most complex IT sites in New Zealand. We provide many of the systems and services that the University needs in order to deliver high quality research and teaching outcomes. An internal promotion has resulted in a Senior Systems Engineer vacancy within our engineering team that we are now looking to fill.
The role
As a Systems Engineer, you will have a proven background in designing, building and managing solutions in a complex and dynamic IT environment. We support a fleet of around 1,100 virtual machines split roughly 50:50 between Windows and Linux (Red Hat Enterprise Linux).
We are looking in particular for a candidate with a strong focus on Linux, Microsoft technologies and Open Source software with experience at managing these at scale. As a small team, we need to leverage technologies that allow us to automate processes and treat infrastructure as code. Demonstrated familiarity with such technologies would be advantageous as would experience in Networking and Cloud infrastructure.
The person for this role will:
Have a proven history of teamwork and be willing to describe how they have helped grow and contribute to the success of other teams they have been part of in the past;
Be interested in developing themselves and be able to show that they have adapted to change with new technologies and trends;

U

nderstand that soft-skills are an important part of your skillset;
Can solve complex problems; and
Able to mentor other engineers to build their own capabilities.
Further details
This will be a varied role and could be a great opportunity for someone with drive, enthusiasm and a desire to be part of a high performing team. So, if you think you can tick these boxes, we would be excited to talk to you and hear about how a role in our team fits into your IT journey.
This is a full-time, permanent position.
For further information, please contact David Gadsby via the contact details below.
Additional Information
Contact: David Gadsby    Tel: +64 3 479 4082
Position details: Job Description
Further Information: Department Website
Create an email with a link to this vacancy: Create email
Location: About Dunedin
Primary Location
NZL-SI-Dunedin
Employment Status
Permanent Full-time
Salary Level and Range
Level 7 (Range of Appointments $65,444 to $74,402, Top of Range $83,456)
Organisation
Infrastructure
Job Function
Computer Network and Support
Contact Person: If you wish to apply for this position, please specify that you saw it on AKATECH.tech