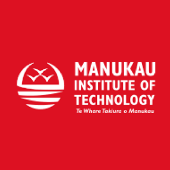 School/Institution:Manukau Institute of Technology, New Zealand, Manukau
Discipline: Engineering Education
Employment Type:Full-time
Posted:2019-08-27
Contact Person:If you wish to apply for this position, please specify that you saw it on AKATECH.tech
Lecturer - Engineering
Manukau Institute of Technology ('MIT') prides itself on being a progressive and visionary employer providing high quality education and training within a multicultural environment with a strong vision of getting people into great jobs.
We are looking for an experienced lecturer to contribute to the special quality of the programme by developing constructive relationships with students, acting as a positive role model and demonstrating excellence in teaching in the interest of fostering confidence, positive self-image, and academic skill in all students. This role is a Fixed Term full-time 1.0 position.
You will have strong interpersonal and relationship-building skills to assist with the delivery of educational excellence to students. Your communication skills will be exceptional as will your ability to build and sustain collaborative, professional relationships with students, colleagues, local communities and other educational organizations.
You have good organization skills, effective administration skills and the ability to manage your own time and deliver to required deadlines.
The ideal applicant will have a Bachelors/Masters Degree in Engineering (Civil, Electrical or Mechanical). An appropriate tertiary teaching qualification would be an advantage.
You will also have the relevant Engineering industrial experience or teaching experience. Along with the ability to lecture Engineering Mathematics courses in Level 6, New Zealand Diploma in Engineering (NZDE) Civil programme & Level 7 Bachelor of Engineering Technology, the ability to lecture in any of the following Engineering subject areas is an added advantage:
Engineering Fundamentals
Technical Literacy
Engineering Drawings
At MIT you will work with people who are passionate about the positive impact we make to the communities we serve.  We offer a work environment that values genuine people who care for others, are well-connected, open and approachable and strive for excellence in all we do.  If you are excited by the role and feel you would fit well into our organisation, we would love to hear from you.
In return, you get to be part of a diverse team of passionate people whose mission is to transform lives, communities and industry. You can also expect a competitive salary, an inspiring work culture and even the opportunity to continue your own learning journey.
So if this sounds like the role for you, we'd love to hear from you. Please register your interest today and we will be in touch soon.
"Kua herea mātou ki te whai i te tūturutanga o Te Tiriti O Waitangi." We are committed to creating and maintaining a culturally sensitive work environment in relation to Te Tiriti o Waitangi.
For this role, pre-employment checks will be conducted in accordance with the Vulnerable Children's Act.
If you require further information please contact Jonathan Mana, People & Culture on (09) 976 0731
Job Details
Reference # 26329
Posted: 19 Aug 2019
Location(s) MIT Otara Campus
Expertise Lecturer
Job level(s) Experienced
Contact Person: If you wish to apply for this position, please specify that you saw it on AKATECH.tech