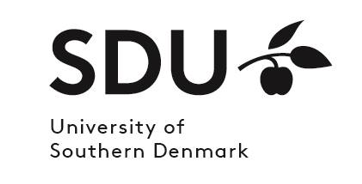 School/Institution:University of Southern Denmark, Denmark, Odense
Discipline: Environmental Engineering
Employment Type:Full-time
Posted:2019-08-23
Contact Person:If you wish to apply for this position, please specify that you saw it on AKATECH.tech
Assistant Professor in Biochemical and Environmental Engineering
SDU Biotechnology (BIOTECH) invites applications for a 3 years position as assistant professor in Biochemical and Environmental Engineering starting from 1 February 2020 or as soon as possible thereafter. The successful candidate will be expected to engage in research in fields falling within or in strong synergy with the following research areas at BIOTECH related to (Bio)processes:
Fermentation Technologies, both pure cultures and mixed cultures
Organic residues valorisation routes
Techno-economic and environmental assessment
Analytical chemistry, HPLC, GC, MS, Spectroscopy
BIOTECH is part of the Department for Chemical Engineering, Biotechnology and Environmental Technology (KBM), at the Faculty of Engineering at SDU.
The successful candidate is expected to initiate and obtain funding for internationally competitive research activities. Commitment to excellence in teaching at both the undergraduate and graduate level is also expected. The position thus holds a high level of responsibility, but also comes with influence and opportunity to develop and deliver research and education to the highest international level.
Qualifications
The candidate must have a PhD or equivalent in Biochemical Engineering or Environmental Biotechnology in addition to some years of Post Doc experience.
The candidate is expected to have experience within:
Research in Chemical and Environmental Engineering
Teaching in Fermentation Technologies and Microbiology
Attracting competitive research funding
Collaborating with companies/industry and public sector
A strong international collaboration experience, a highly interdisciplinary mind-set, and experience in innovation, will be highly valued.
For further information regarding the position please contact Head of Department, Jens Ejbye Schmidt, phone: +45 6550 7364, e-mail: jesc@kbm.sdu.dk or Head of Section Eva Arnspang Christensen, phone +45 6550 4682, e-mail: arnspang@kbm.sdu.dk.
Requirements for the position
Employment as an assistant professor requires scientific qualifications at PhD level.
Applications will be assessed by an assessment committee. The committee may request additional information, and if so, it is the responsibility of the applicant to provide the necessary material. Applicants will be informed of their assessment by the Faculty.
Shortlisting may be used. Shortlisted applicants will be assessed by an assessment panel.
As part of the overall assessment of the applicant's qualifications, the applicant may be called for interview.
Conditions of employment
Employment as assistant professor is a 3-year temporary position. The employment will cease without further notice at the end of the period.
The successful applicant will be employed in accordance with the agreement between the Ministry of Finance and the Danish Confederation of Professional Associations.
Application
Your application must be uploaded through the link "Apply Online". The Faculty expects applicants to read SDU information How to apply before applying.
Attached files must be in Adobe pdf-format. All pdf-files must be unlocked and allow binding and may not be password protected. In case you have more than one file per field you need to combine the pdf-files into a single file, as each field handles only one file. Each box can only contain a single file of max. 10 Mb.
The application must be in English. Since not all members of the committee are Danish-speaking, it is recommended that all your documents are submitted in English.
The application must include:
Motivated application
Detailed Curriculum Vitae
Certificates/Diplomas (MSc and PhD) - Danish or English transcripts
Information on previous teaching and supervision experience, if available. Please attach as Teaching Portfolio
List of publications indicating the publications attached
Examples of the most relevant publications. Please attach one pdf-file for each publication, a possible co-author statement must be a part of this pdf-file
Other relevant qualifications
The University wishes our staff to reflect the diversity of society and thus welcomes applications from all qualified candidates regardless of personal background.
Further information for international applicants about entering and working in Denmark.
Further information about The Faculty of Engineering.
Contact Person: If you wish to apply for this position, please specify that you saw it on AKATECH.tech