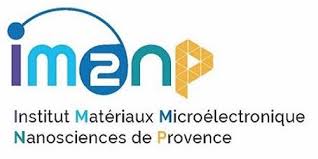 School/Institution:IM2NP, France, Marseille
Discipline: Software Engineering
Employment Type:Full-time
Posted:2019-07-25
Contact Person:If you wish to apply for this position, please specify that you saw it on AKATECH.tech
Assistant Professor: Design and characterization of a printed antenna embedded in the structure
Job Description
The Assistant Professor position is proposed in the frame of a research project funded by DGA
This project aims at developing technological bricks necessary to the realization of antennas integrated in an object or a more complex structure:
A process of metallization of composite by impression (additive manufacturing)
A modeling and the development of new antennas integrated
Into resulting from the project, a solution of metallization compatible with the processes of inkjet or spray will be developed and this technology will be used and evaluated for the manufacturing of integrated antennas.
In complement, behavior with the aggression's outsides (vibration, sand, dust) and compatibility with the finish-up paints will be also evaluated.
For certain antennas, the integration of the device will require to conceive and model new designs.
This task will be carried out by laboratory IM2NP and Postdoc will integrate RFID_IOT team of the laboratory in charge of this work.
Expected expertise
Applicants are expected to be familiar with the design of antennas and microwave circuits.
A practical knowledge of design tools such as CST microwave studio and/or of Ansys HFSS is required. Experience in the characterization of printed antennas will be appreciated also.
Candidates are invited to submit a CV, a cover letter, and a list of references.
Contact: emmanuel.bergeret@univ-amu.fr
Contact Person: If you wish to apply for this position, please specify that you saw it on AKATECH.tech