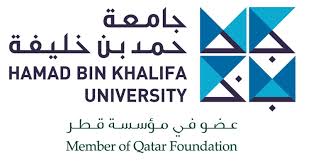 School/Institution:Hamad Bin Khalifa University, Qatar, Doha
Discipline: Information Systems
Employment Type:Full-time
Posted:2019-08-26
Contact Person:If you wish to apply for this position, please specify that you saw it on AKATECH.tech
Faculty Positions In Information Systems
The College of Science and Engineering at Hamad Bin Khalifa University (HBKU), located in Doha, Qatar, has a vibrant teaching and research environment and modern state-of-the-art facilities. It is one of the largest colleges at HBKU. It comprises three divisions: Information and Computing Technology (ICT), Sustainable Development, and Engineering Management and Decision Science. The ICT Division offers specialized Masters and PhD programs in Cybersecurity, Data Science and Engineering, and Data Analytics for Health Management.
The College seeks to appoint new faculty members who can contribute to its niche programs and develop a dynamic teaching and research environment. Multiple faculty positions are sought at all ranks in the area of Information Systems for Health Management, including, but not limited to, information systems management, information system analysis and design, healthcare information systems, and health informatics.
Duties include teaching graduate courses in the newly launched Master of Information Systems for Health Management, supervision of student research, and conducting original scholarly research in related topics.
Required Qualifications & Skills for all Faculty Positions
Applicants should hold a Ph.D. in information systems, health informatics, computer science, or related areas.
Experience working in healthcare organizations and related industries is preferred
Adequate teaching and advising experience at postgraduate level
International experience and qualifications will be given preference
English language proficiency is a must
A competitive salary, commensurate with experience, and other attractive benefits are provided.
Application Procedure
To apply, please follow this link and e-mail a cover letter explaining your interest in the position, a strategic statement of research and teaching interests, and your curriculum vitae.
Additional documents may be solicited from short-listed candidates.
Review of applicants will begin immediately. The posting is expected to remain open until positions are filled.
Remuneration
HBKU offers an attractive compensation package that includes a tax-free salary and additional benefits such as an education allowance, furnished accommodation, annual paid leave, air tickets and medical insurance.
Hamad Bin Khalifa University, being an equal opportunity educator and employer, is committed to maintaining culturally and academically diverse staff of the highest caliber.
Company Industry
Education / Training / Teaching / Academics
Department/Functional Area
Teaching / Education
Contact Person: If you wish to apply for this position, please specify that you saw it on AKATECH.tech