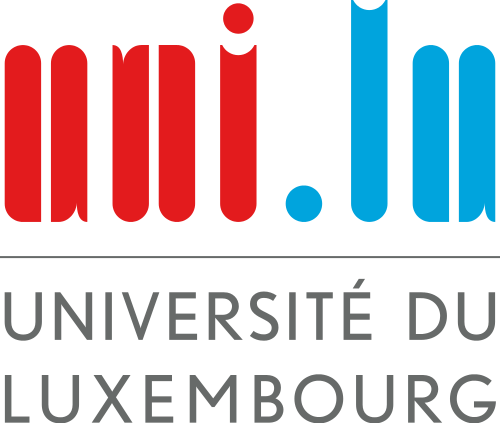 School/Institution:University of Luxembourg, Luxembourg, Esch-sur-Alzette
Discipline: Machine Learning
Employment Type:Full-time
Posted:2019-08-05
Contact Person:If you wish to apply for this position, please specify that you saw it on AKATECH.tech
Doctoral candidate (Ph.D. student) in the field of metabolic modeling and machine-learning
The University of Luxembourg is a multilingual, international research university.
The University of Luxembourg invites applications for its Faculty of Science, Technology and Communication (FSTC) the following vacancy in the Life Sciences Research Unit:
Doctoral candidate (Ph.D. student) in the field of metabolic modeling and machine-learning (M/F)
Ref. F1-070019
Your Role
The Ph.D. student will be a member of the Life Sciences Research Unit (LSRU) at the University of Luxembourg. He/she will work under the supervision of Prof. Dr. Thomas Sauter.
The Ph.D.student will develop tools and methods to integrate patient data suffering from glioblastoma in metabolic models, to stratify patients into disease outcome and to predict a patient-tailored treatment.
Activities
Write a thesis in the domain of personalized metabolic modeling and drug repositioning
Contribute to research in the field of metabolic modeling and machine learning
Participate in the research project described above
For further information please contact: Professor Thomas Sauter at thomas.sauter@uni.lu
Your Profile
Master's degree or diploma in biology, systems biology, computational biology or bioinformatics
Experience in programming, machine-learning and constraint-based modeling is required. Previous experience in the wet lab is an advantage
Knowledge of R and Matlab programming is required
Language knowledge : e.g: excellent communication skills in English are mandatory. German and French are an advantage
We offer
Personal work space at the University
Dynamic and multicultural environment
Further Information
Candidates should submit the following documents:
Motivation letter
Curriculum vitae
List of publications (if available)
Copies of diplomas
2 reference letters with telephone contacts
Contact Person: If you wish to apply for this position, please specify that you saw it on AKATECH.tech