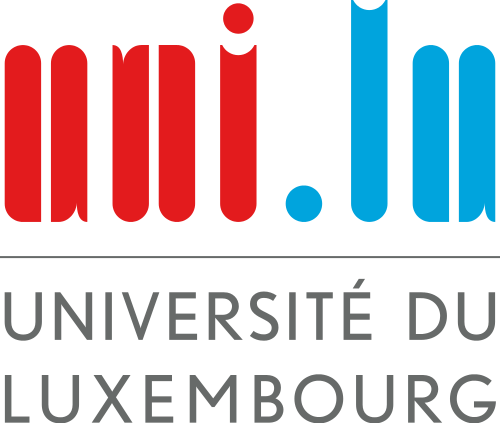 School/Institution:University of Luxembourg, Luxembourg, Esch-sur-Alzette
Discipline: Computational Engineering
Employment Type:Full-time
Posted:2019-08-27
Contact Person:If you wish to apply for this position, please specify that you saw it on AKATECH.tech
PhD (Doctoral Candidate) in Computational Mechanics
The University of Luxembourg is a multilingual, international research university.
The University of Luxembourg (UL) invites applications for the following position:
PhD (Doctoral Candidate) in Computational Mechanics
Ref: F1-110049a
Student and employee status
Enrolment in the Doctoral Programme Data and Computational Sciences
In addition to performing original research in the area of predictive modelling of multifield problems (e.g. functional materials in solid and structural mechanics, fluid-structure interaction, aeroelasticity, phase transitions, multi-phase and multi-component flows) and associated specialised computational methods and automated solution frameworks – within the research team led by Prof. Dr.-Ing. Andreas Zilian (Computational Engineering / FSTC) – the PhD candidate will be trained in the Doctoral Programme Data and Computational Sciences.
Your Role
Manage and drive forward your research project
Attend doctoral school courses, trainings and events
Disseminate your results at conferences and seminars
Author scientific articles and your PhD thesis
Engage in the acquisition of research funding
Contribute to teaching, supervision of student projects
Your Profile
Master's degree in Computational Mechanics, Computational Physics
Profound knowledge of Continuum Mechanics / Materials Science and Finite Element Methods
Familiar with Python programming, TeX-based documentation and associated software environments;
Experience with the FEniCS framework is an asset
Good English language skills (minimum certified B2 level, C1 level is a plus)
Willingness to work in a multilingual and international environment
Ability to work independently and as part of a team
We offer
A dynamic and well-equipped research environment
Intensive training in scientific and transferable skills, participation in schools, conferences and workshops
Personal work space at the University of Luxembourg
Further Information
Application submission: Before proceeding with the submission of your application, please prepare the following documents.
Curriculum vitae (maximum two pages)
Motivation letter (maximum two pages) detailing how you meet the selection criteria
Research statement (maximum two pages) outlining your scientifc interests and describing your specific PhD research perspectives
Publication list (if any) and PDFs of those publications
Master's thesis (final or draft, if draft, then state the expected submission date)
Full contact details of two persons willing to act as referees
Copies of diplomas, transcripts with grades, with English, French or German translation
All documents should be uploaded in PDF format via the UL online submission system. Early submission is strongly encouraged; applications will be processed upon arrival. Please note that incomplete applications as well as applications sent by e-mail will not be considered.
Selection process: Candidates will be shortlisted based on the criteria detailed above. Shortlisted candidates will be invited for an interview and/or interviewed by phone.
Research work in Luxembourg: Please see the Foreign Researcher's Guide to Luxembourg for more information on research employment in Luxembourg and the procedures that apply.
The University of Luxembourg is an equal opportunity employer.
Contact Person: If you wish to apply for this position, please specify that you saw it on AKATECH.tech