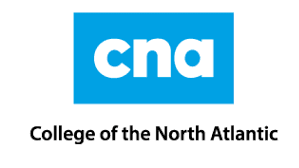 School/Institution:College of the North Atlantic, Canada, Stephenville
Discipline: Engineering Education
Employment Type:Full-time
Posted:2019-08-28
Contact Person:If you wish to apply for this position, please specify that you saw it on AKATECH.tech
Professor - School of Engineering - Natural Resources Cluster
Job Title Professor - School of Engineering - Natural Resources Cluster
Organizational Unit Confederation College - School of Engineering Tech/Trades
Requisition # AC-P-19-02
Salary Range Part-Time/Sessional Professors-Postsecondary: $85.46 to $148.27
Hours of Work Up to six per week
In keeping with our strategic plan commitment to fostering Access and Success, Community Prosperity and Institutional Excellence, we encourage applications from persons of Indigenous ancestry.
In accordance with Confederation College's core values of respect, caring and openness we are committed to providing our current and future employees with a workplace that is safe, healthy and fair. As such we are fragrance free, fully accessible and encourage applications from all qualified applicants. Applicants requiring accommodation during the interview process should contact Human Resources Services at (807) 475-6148 to make appropriate arrangements.
Job Description
Bring excitement, enthusiasm and commitment to the following program areas within the College's School Engineering Technology and Trades:
Environmental Technician
Forestry Technician – Ecosystem Management
Design, develop and deliver courses and/or labs;
Engage students in the classroom and lab environment, in both traditional classroom settings and through distance delivery, ensuring learner awareness of curriculum, their academic progression and evaluation of learning;
Provide a learning environment that makes effective use of available resources while incorporating a variety of teaching and learning strategies to meet various learning styles;
Evaluate student progress and achievement using a variety of evaluative tools;
Actively contribute to and care about our student success;
Assist, advise, coach and mentor students with course choices, career possibilities and opportunities to continue their education at an advanced level;
Contribute to the regular and ongoing development of the School's programs; and
Work in compliance with the Occupational Health and Safety Act.
Applicants may not be contacted until a need arises in a specific course/program area in a particular academic year.
Job Requirements
Candidates must possess the following:
Completion of a postsecondary qualification (degree preferred) in a discipline related to the subject matter to be taught;
Expertise and a minimum of five years of progressively responsible experience in the applicable discipline;
Expertise in both stand-up delivery and distributed learning;
Knowledge and experience working as an ecologist, ecological assessments, plant identification and/or forest soils.
Ideally the preferred candidate will have:
A Master's level degree or an equivalent combination of education and experience (e.g. diploma/degree together with a degree in Education and/or extensive industry experience);
Teaching or training experience at the postsecondary or corporate level;
Knowledge of and/or experience working with First Nations, Metis and/or Inuit communities, with a focus on those in the College's catchment area;
Knowledge of and/or experience teaching or working with International students/colleagues representative of our student population;
A commitment to education equity to teach diverse student populations and work with colleagues or clients from various backgrounds;
Proven ability to excel in a team environment and a demonstrated commitment to life-long learning;
Curriculum and/or program development experience is desirable, including innovative classroom presentation techniques; and
Additional experience in alternate delivery strategies, student success strategies, academic advising, adult learning theories, and educational applications of computer technologies.
The successful applicant will be required to submit a criminal background check prior to commencement of employment.
Contact Person: If you wish to apply for this position, please specify that you saw it on AKATECH.tech