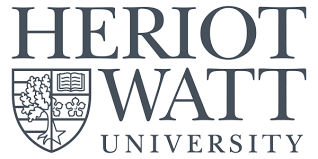 School/Institution:Heriot-Watt University, United Kingdom, Edinburgh
Discipline: Engineering Education
Employment Type:Full-time
Posted:2019-07-18
Contact Person:If you wish to apply for this position, please specify that you saw it on AKATECH.tech
Assistant Professor, Architectural Engineering
Department School of Energy Geoscience Infrastructure & Society
Category Academic
Status Full Time
About Heriot-Watt University
Heriot-Watt University has five campuses: three in the UK (Edinburgh, Scottish Borders and Orkney), one in Dubai and one in Malaysia. The University offers a highly distinctive range of degree programmes in the specialist areas of science, engineering, design, business and languages.
With a history dating back to 1821, Heriot-Watt University has established a reputation for world-class teaching and practical, leading-edge research, which has made it one of the top UK universities for business and industry. We connect with industry at every level and develop programmes to match their needs – so employers get work-ready industry-fit graduates.
Heriot-Watt is also Scotland's most international university, boasting the largest international student cohort.
We have an established set of values that help us to nurture innovation and leadership, and show our commitment to continuous improvement and development in all our activities.
For full details on our University please view our Careers at Heriot-Watt http://www.hw.ac.uk/about/careers-at-heriot-watt.htm
About our Team
The School of Energy, Geoscience, Infrastructure and Society is one of the UK's leading institutions for multidisciplinary research and teaching in areas critical to economic development and societal equity. We aim to attain excellence in the teaching of the core disciplines that contribute to a sustainable, resource and energy efficient society and are committed to undertaking high value, high impact research and knowledge transfer in topics of relevance to global challenges. The School enjoys facilities consistent with its location in modern, purpose-built accommodation on the Edinburgh campus. The School is well equipped in respect of laboratories for materials, structures, engineering, building services and hydraulics research and teaching. Our research and teaching facilities in Dubai and Malaysia are contained within purpose-built campuses in Dubai Academic City and Putrajaya, respectively.
Teaching
The School's undergraduate teaching on our Edinburgh campus covers civil and structural engineering, architectural engineering, construction project management, quantity surveying, geography, urban studies, interior design and the biology suite. On our Dubai campus we teach civil & structural engineering, architectural engineering, architecture, construction management, quantity surveying and interior design.
On our Malaysia campus we teach civil engineering, construction project management, quantity surveying and geoenergy engineering. We offer a high quality educational experience underpinned by practical and laboratory teaching, and informed by contact with professional practice. Most of our degree programmes hold the appropriate accreditation from the relevant professional body.
This educational philosophy ensures excellent employment prospects for all of our graduates. Programmes of postgraduate study are aligned to the expertise contained in each of our research institutes. Our postgraduate students therefore benefit from state-of-the-art knowledge in their chosen study area. You can find further information about the School's postgraduate programmes at https://www.hw.ac.uk/schools/energy-geoscience-infrastructure-society/po...
Research
The School is one of the leading research centres in the UK. It has sustained a high reputation for the international standing of its research over two decades. Research within the School is organised into six Institutes: https://www.hw.ac.uk/schools/energy-geoscience-infrastructure-society/re... - Institute of Life and Earth Sciences (ILES)- The Urban Institute (TUI)- Institute of Geoenergy Engineering (IGE)- Institute for Infrastructure and Environment (IIE)- Centre of Excellence in Sustainable Building Design (CESBD)- Institute for Social Policy, Housing, Equalities Research (I-SPHERE)All academic staff based on the Edinburgh and Dubai campuses contribute to the research activities of one of our Institutes. These Institutes support a wide range of research activities of relevance to a sustainable, resource and energy efficient society. Institute staff undertake research funded by research councils, charitable foundations, local and national government. Research outcomes are published in leading international and national journals and key findings are widely disseminated through other media and forms of output.
Detailed Description
The Institute for Sustainable Building Design (ISBD) is recognised internationally for its excellence in: architectural and building systems engineering; construction informatics, construction management; and building and interior design. Our team conducts high-value, high-impact research and delivers innovative undergraduate and postgraduate training in a wide range of fields covering sustainability, design and management in the built environment.
Particular areas of expertise include: building energy systems, acoustics, water and drainage, building simulation, low carbon innovations, construction informatics, building conservation, construction management, circular economy approaches, as well as innovation in built environment education.
Our work aims to provide new insights into the current technical, social and management challenges facing the building industry. Our research outcomes help with informing policy makers and providing the knowledge and tools required by building professionals. ISBD is a leading member of the School's Centre of Excellence in Sustainable Building Design that aims to develop and promote multi-disciplinary education for the sustainable built environment.
We are also active members of the Edinburgh Knowledge Exchange Partnership, that is a strategic research alliance between Heriot-Watt University (EGIS) and the University of Edinburgh (ESALA). The alliance gathers over 60 researchers from Edinburgh's two largest universities with a breath of expertise across architecture, landscape architecture, planning and the built environment. We undertake multi-disciplinary research to address complex challenges, and collaborate with the world beyond academia, including community groups, schools, industry, practitioners and all levels of government.
The role is to provide cover for teaching and administrative duties during a secondment to Industry. The role is for a fixed period of 1 year covering one academic year. The post is funded by the Royal Academy of Engineering Industrial Secondment Fellowship and will allow for teaching and administrative duties only with no research allocation associated with the post. The successful applicant will be asked to contribute to undergraduate and post graduate teaching, working mainly with material prepared previously. Courses to be covered include topics like Sustainability, Low carbon/Intelligent Buildings, Energy Systems and Design issues. Consideration will be given to working 4 or 5 days per week.
Key duties and responsibilities
Teaching and learning support
Deliver existing teaching materials authored by others, across a range of UG and PG modules (courses) within the general subject areas of Energy and Sustainability in Buildings. There will be flexibility to update existing teaching materials
Use appropriate teaching, learning support and assessment methods. At Heriot Watt this includes use of Blackboard VLE, lecture-theatre-based recordings, and meeting our policies of anonymous marking, online feedback, etc.
Supervise field/study trips
Work with colleagues to identify areas where current provision is in need of revision or improvement
Set out, mark and asses work and examinations and provide feedback to students.
Pastoral care
Act as a course tutor and mentor
Be responsible for the pastoral care of students within a specified area
Planning and managing resources
As course leader or tutor, co-ordinate with others to ensure student needs and expectations are met
In the case of larger courses, the candidate may be asked to manage Teaching Assistant roles assisting in tutorial or assessment/feedback duties. These individuals are often PGT or PhD students at the university. The successful applicant will be supported in this by their line manager.
Administration
Undertake administrative duties as required
Please note that this job description is not exhaustive, and the role holder may be required to undertake other relevant duties commensurate with the grading of the post.
Activities may be subject to amendment over time as the role develops and/or priorities and requirements evolve.
A flexible working schedule may be required to meet all key duties and responsibilities.
The appointment is conditional upon successful completion of all Labour and Immigration formalities, and the start date will need to be delayed if the employment visa is not in place
Education, qualifications and experience
Essential:
First degree in a cognate discipline, and recent teaching, research or industry experience in a relevant area
Knowledge and experience in the field of building services engineering, low carbon buildings design, building assessment methods, sustainability, energy systems and energy management in buildings
Evidence of vision, drive and determination to succeed
Confident and outgoing attitude
Ability to work both independently and as part of a team
Ability to operate at the cross-disciplinary boundaries of design, engineering, sustainability and energy
Ability to manage basic academic administration of courses in accordance with Heriot-Watt assessment, feedback and student experience procedures
Demonstrably excellent oral and written communication skills
Desirable:
Research experience or ideally PhD in sustainability, energy, low carbon buildings or a cognate discipline
Experience in the use of Blackboard as a Virtual Learning Environment
Experience or knowledge of a wide range of o building assessment methods (BREEAM, LEED etc.)o building auditing and energy managemento health and safety in built environmento low carbon/energy principles in building design
Experience in or at least an enthusiasm for novel pedagogical approaches
Experience of teaching in a higher education environment
A developing track record in teaching innovation
Relevant industrial experience
Competencies, Skills and Knowledge
Excellent IT skills
Good team player with good interpersonal skills
Candidates can make informal enquiries to Dr Mehreen Gul, email address: m.gul@hw.ac.uk, Tel: 0131 451 4082
How To Apply
This role does not meet the minimum requirements set by UKVI to enable sponsorship of migrant workers. Therefore we cannot progress applications from candidates who require sponsorship to work in the UK. For further information on this please visit the UK Visas and Immigration website: https://www.gov.uk/browse/visas-immigration/work-visas
At Heriot-Watt University we understand that being diverse makes us better which is why we support a culture of respect and equal opportunity, and value diversity at the heart of what we do. We want to increase the diversity of our workplace to underpin a dynamic and creative environment.
Use our total rewards calculator: https://www.hw.ac.uk/about/work/total-rewards-calculator.htm to see the value of benefits provided by Heriot-Watt University.
Contact Person: If you wish to apply for this position, please specify that you saw it on AKATECH.tech