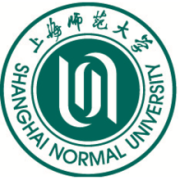 School/Institution:Shanghai Normal University, China, Shanghai
Discipline: Computer Engineering
Employment Type:Full-time
Posted:2019-10-19
Contact Person:If you wish to apply for this position, please specify that you saw it on AKATECH.tech
Professor/Assistant/Associate in Computer Science and Technology
Faculty in Computer Science and Technology
Institution Name: Shanghai Normal University
Location of Institution: Shanghai, China
Academic Discipline: Computer Science and Technology
Contract Type: Full Time
About the position
Fulfill the basic duties of teachers, complete the basic teaching tasks, and assist in the professional construction.
Focus on the frontiers of science, improve research ability, and achieve high-level research results
Qualification requirements
Ph.D. degree, who training and expertise in Computer Science and Technology-related fields.
Publish research achievements in important journals of the subject.
Professor or Researcher, Associate professor, Lecturer.
About the College
Having particular strengths in frontier disciplines such as AI, Big Data And Internet of the Things, the College of Information Mechanical and Electrical Engineering has been actively promoting multidisciplinary development,along with carrying forward transformation and upgrading in all undergraduate/graduate programs to integrate into high-level university construction launched throughout SHNU.
Featured in International Collaboration and University-Industry Cooperation, the college has been initiative and adaptive in disciplinary adjustment under urban development context to meet talents demands from industries, aiming at cultivating multidisciplinary applied talents, teachers and engineers with international vision to serve our society.
Package    According to the university regulations.
Application Procedure
Please send your resume to: hsunny78@shnu.edu.cn
Contact    Personnel Department: Mr. Zhang,
Contact number and email: 021-64328639, zjf@shnu.edu.cn
College: Mrs. Huang
Contact number and email: 021-57122593, hsunny78@shnu.edu.cn
Apply for Professor/Assistant/Associate in Computer Science and Technology
Contact Person: If you wish to apply for this position, please specify that you saw it on AKATECH.tech