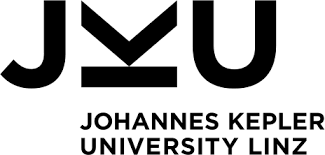 School/Institution:Johannes Kepler University, Austria, Altenberger
Discipline: Mechanical Engineering
Employment Type:Temporary
Posted:2019-08-05
Contact Person:If you wish to apply for this position, please specify that you saw it on AKATECH.tech
Assistant Professor with diploma / master in full employment (temporary employment for 4 years) at the Institute of Microelectronics and microsensors
Ad number 3912
Your tasks:
Participation in the Institute's own research and research Support of research projects
The research results should form the basis for to present a dissertation; the results should be in peer-reviewed, international magazines and in Conference proceedings are published
Participation in the teaching of the institute (Exercises, internships and seminars)
Participation in the institute administration
Your profile:
Completed Diploma / Master studies in Mechatronics, physics, electrical engineering or in related fields of study The minimum monthly salary is € 2,864.50 gross (14 x per year, KV classification B1).\
For more information, please contact Univ.-Prof. DI
Dr. Bernhard Jakoby T +43 732 2468 6251,
E-Mail: bernhard.jakoby@jku.at
Within the meaning of the women's promotion plan of the JKU Women especially encouraged to apply this become the priority for the same qualification added. Benefits disabled applicants become special if they are suitable considered.
Task, we look forward to receiving your application the usual documents on our online portal http://jku.at/bewerbung or to Johannes Kepler University of Linz, Human Resource Management, Altenberger Road 69, 4040 Linz.
Please enter in the application necessarily the
"Display number 3912"
Contact Person: If you wish to apply for this position, please specify that you saw it on AKATECH.tech