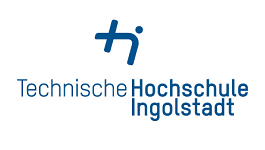 School/Institution:Technical University Ingolstadt, Germany, Ingolstadt
Discipline: Artificial Intelligence
Employment Type:Full-time
Posted:2019-08-07
Contact Person:If you wish to apply for this position, please specify that you saw it on AKATECH.tech
Professor for AI applications in innovative production and logistics systems
Job Description
Innovative. Cosmopolitan. Responsible.
With 5800 students in business and technology and 600 employees, we shape the future. Successes in practice-oriented teaching, applied research and academic further education are our motivation.
As a university, we offer you the opportunity to develop yourself personally and professionally and to contribute your ideas in a creative and innovative working environment. As a family-friendly university, we also support you in combining work and family life. Take the chance to design the university with us.
The  following position is to be filled at the  Faculty of Mechanical Engineering / Industrial Engineering as soon as possible:
Research professorship for AI applications in innovative production and logistics systems
(Reference number: Pr-11 / duz / 01 grade W2)
Your tasks are in particular
Conducting German and English language courses in the field of teaching and related topics as well as in basic modules
Representation of the fields of Artificial Intelligence as well as Production and Logistics in the degree programs of the Faculty of Mechanical Engineering / Industrial Engineering
Construction and operation of the research focus "AI applications in innovative production and logistics systems" at the research center AININ
Active participation in the Bavarian Competence Network for Artificial Intelligence and Machine Learning as well as cooperation with national and international expert networks
Assumption of tasks in the self-administration of the university and of organizational tasks in the research center AININ (Artificial Intelligence Network Ingolstadt)
Structure and presentation of educational content with the help of digital media
With the development of application-related research projects, the budgetary requirements for a period of five years are reduced by 50%. In this context, the applicant is expected to build application-related research in the field of appeal.
Your profile:
In-depth knowledge and experience in the areas of optimization and artificial intelligence, including methods of artificial intelligence and application of related frameworks, information and analysis systems for production data, big data and deep learning, domain knowledge in the field of production technologies, industrial communication and networking, higher Programming Languages ​​and Data Science Languages
Publications in the fields of artificial intelligence and digitization of production
Good networking within the relevant scientific community and experience in the acquisition of research projects
Enjoy working in teams and developing the teaching area and the university
Very good German and English skills
For the conditions of employment and further information, please refer to the following link on our homepage:  http://www.thi.de/karriere.html . The university promotes the professional equality of women and aims, especially in the scientific field, to increase the proportion of women. Women are therefore expressly invited to apply. Severely disabled applicants will preferably be recruited if they have otherwise substantially the same level of aptitude, aptitude and professional performance (see Section 4.4.2 of the Partnership Guidelines (TeilR)).
We are happy to answer your questions about the professorship or application:
Faculty of Mechanical Engineering / Industrial Engineering
Prof. Dr.-Ing. Daniel Großmann
daniel.grossmann@thi.de
+49 ( 0) 841 9348-2880
If we have aroused your interest, please send your detailed application with proof of your professional career and scientific work, quoting the code no later than  06.09.2019  to:
President of the Technical University Ingolstadt
Postfach 21 04 54
85019 Ingolstadt
E-Mail:  berufung@thi.de
Contact Person: If you wish to apply for this position, please specify that you saw it on AKATECH.tech