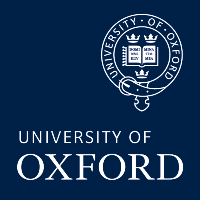 School/Institution:University of Oxford, United Kingdom, Oxford
Discipline: Data Science
Employment Type:Full-time
Posted:2020-01-19
Contact Person:If you wish to apply for this position, please specify that you saw it on AKATECH.tech
Job title: Data Access Coordinator
Division: Medical Sciences Division
Department: Nuffield Department of Population Health
Location: Old Road Campus, Headington, Oxford
Grade and salary: Grade 6: £29,176 - £34,804 per annum
Reporting to: NDPH Research Facilitator
Vacancy reference: 144013
Introduction
Nuffield Department of Population Health
The Nuffield Department of Population Health (NDPH) provides an excellent environment for multi-disciplinary research and teaching and in the 2014 REF (Research Excellence Framework) was ranked first for research in the area of public health, health services and primary care. NDPH has over 500 staff working in a number of world-renowned population health research groups, including the Clinical Trial Service Unit and Epidemiological Studies Unit (CTSU), the Cancer Epidemiology Unit (CEU), the National Perinatal Epidemiology Unit (NPEU) and other groups working on public health, health economics, ethics and healthrecord linkage. It is also a key partner in the new Oxford University Big Data Institute.
The wide range of opportunities for research within the department includes access to very large data-sets from clinical trials, meta-analyses and epidemiological cohorts. These research programmes are well supported by scientific teams which include clinicians, epidemiologists, statisticians, analyst programmers and research coordinators, and by excellent computing and laboratory facilities.
In addition to its research activities, the Department is home to the MSc in Global Health Science. Students also come to undertake research for DPhil degrees. Teaching is provided for undergraduates reading for Medicine and for Public Health doctors in specialist training.
For more information please visit: www.ndph.ox.ac.uk
The Medical Sciences Division
The Medical Sciences Division is an internationally recognized centre of excellence for biomedical and clinical research and teaching, and the largest academic division in the University of Oxford.
World-leading programmes, housed in state-of-the-art facilities, cover the full range of scientific endeavour from the molecule to the population. With our NHS partners we also foster the highest possible standards in patient care.
For more information please visit: http://www.medsci.ox.ac.uk
About the University of Oxford
Welcome to the University of Oxford. We aim to lead the world in research and education for the benefit of society both in the UK and globally. Oxford's researchers engage with academic, commercial and cultural partners across the world to stimulate high-quality research and enable innovation through a broad range of social, policy and economic impacts.
We believe our strengths lie both in empowering individuals and teams to address fundamental questions of global significance, while providing all our staff with a welcoming and inclusive workplace that enables everyone to develop and do their best work.
Recognising that diversity is our strength, vital for innovation and creativity, we aspire to build a truly diverse community which values and respects every individual's unique contribution.
While we have long traditions of scholarship, we are also forward-looking, creative and cutting-edge. Oxford is one of Europe's most entrepreneurial universities. Income from external research contracts in 2016/17 exceeded £564m and we rank first in the UK for university spin-outs, with more than 130 companies created to date. We are also recognised as leaders in support for social enterprise
Join us and you will find a unique, democratic and international community, a great range of staff benefits and access to a vibrant array of cultural activities in the beautiful city of Oxford.
The role
The Nuffield Department of Population Health coordinates some of the world's largest observational studies (eg, the Million Women Study, the China Kadoorie Biobank Study and the Mexico City Prospective Study) and randomised trials (eg of lipid-modifying treatment). It is committed to encouraging wider sharing of data from these studies, and has embarked on a comprehensive revision of the systems for doing so.
The Department is currently reviewing all its data access policies, and in parallel is developing new systems and computing infrastructure to support the application process, facilitate provision of datasets to researchers, monitor the performance of those systems, and to document the outcomes of research resulting from shared data. This development project is being overseen by a Data Access Committee, which is chaired by the Head of Department (Professor Sir Rory Collins).
We are now looking for a Data Access Coordinator with experience in the field of data management, data protection and information governance to coordinate and implement the work that is necessary to provide a world-class framework for sharing of NDPH study data.
Responsibilities

The post-holder will be responsible for:
Implementation of a project plan that is continually reviewed to ensure that data access objectives are met

Supporting the project management of the development and testing of computing infrastructure and processes for receiving and administering requests for datasets from NDPH studies

Administration of the NDPH Data Access Management System and Data Showcase to ensure that data requestors are accredited, data requests are logged, checked, and processed by study principal investigators in accordance with the required timelines.

Quality assurance and monitoring the preparation of datasets and meta-data for distribution to accredited researchers.

Preparation of metrics and reports on datasets shared and publications resulting from shared data Scheduling and administration of regular meetings of the NDPH Data Access Committee and Independent External Oversight Committee, including preparation of minutes and their distribution

Liaison with other internal stakeholders, such as Research Services, as required, to facilitate access to data

Support of data access policies and other documentation to ensure consistency across NDPH and transparency

Supporting the development of best practice in data sharing, including providing expertise on data access policies and processes to the department Responsibilities

To contribute, as required to the wider academic activities of the Nuffield Department of Population Health, but particularly in relation to the development and evaluation of appropriate data access processes to support population health research

Coordination of the NDPH open access support service assisting with open access queries and requests to deposit into the Oxford Research Archive, supporting staff training and education in open access, monitoring compliance with relevant open access policies, and assisting with reporting requirements as necessary

Assist with administration of other NDPH and University schemes (e.g. the Research Excellence Framework returns for NDPH, applications and renewals of study specific data sharing agreements with NHS digital and other organisations) as required.
Selection criteria
Essential
Undergraduate degree in a relevant discipline or equivalent experience

Experience of implementing or coordinating complex projects

Previous training and/or demonstrable understanding of the relevant ethical, information governance, and data protection standards, policies and regulations

Excellent computing skills including the set-up and use of databases

Ability to work well within a multidisciplinary team, eg clinical, computing, administrative and senior stakeholders

Self-motivated with excellent organisational and time-management skills, with the ability to prioritise and manage own workload

Excellent attention to detail and accuracy

Exceptional communication skills, both written and oral, including the ability to review and summarise complex material clearly and succinctly

Creativity and pragmatism in approach to supporting and finding effective solutions
Desirable
Previous experience in the administration of systems to facilitate sharing of healthrelated data.Research or project/data management experience in the field of epidemiology, population-based health research, or a related field Knowledge or experience of completing research-related contracts.
Pre-employment screening
All offers of employment are made subject to standard pre-employment screening, as applicable to the post.
If you are offered the post, you will be asked to provide proof of your right-to-work, your identity, and we will contact the referees you have nominated. You will also be asked to complete a health declaration (so that you can tell us about any health conditions or disabilities so that we can discuss appropriate adjustments with you), and a declaration of any unspent criminal convictions.
We advise all applicants to read the candidate notes on the University's pre-employment screening procedures, found at: www.ox.ac.uk/about/jobs/preemploymentscreening/.
How to apply
Before submitting an application, you may find it helpful to read the 'Tips on applying for a job at the University of Oxford' document, at https://www.jobs.ox.ac.uk/application-process
If you would like to apply, click on the Apply Now button on the 'Job Details' page and follow the on-screen instructions to register as a new user or log-in if you have applied previously.Please provide details of two referees and indicate whether we can contact them now.
You will also be asked to upload a CV and a supporting statement. The supporting statement must explain how you meet each of the selection criteria for the post using examples of your skills and experience. This may include experience gained in employment, education, or during career breaks (such as time out to care for dependants). If you are using the application form with inbuilt supporting statement there is no facility for applicants to attach documents so this paragraph should be removed.
Your application will be judged solely on the basis of how you demonstrate that you meet the selection criteria stated in the job description.
Please upload all documents as PDF files with your name and the document type in the filename. (Customise this statement to confirm the document(s) you would like the applicant to attach, but make sure that you keep the reference to PDF. See section 1.4 of QRG REC01 Creating a Vacancy (Recruitment and Personnel) for guidance on selecting the appropriate application form).
Should you experience any difficulties using the online application system, please email recruitment.support@admin.ox.ac.uk. Further help and support is available from www.ox.ac.uk/about_the_university/jobs/support/. To return to the online application at any stage, please go to: www.recruit.ox.ac.uk.
Please note that you will receive an automated email from our e-recruitment system to confirm receipt of your application. Please check your spam/junk mail if you do not receive this email.
Important information for candidates
Data Privacy
Please note that any personal data submitted to the University as part of the job application process will be processed in accordance with the GDPR and related UK data protection legislation. For further information, please see the University's Privacy Notice for Job Applicants at: www.admin.ox.ac.uk/councilsec/compliance/gdpr/privacynotices/job/. The University's Policy on Data Protection is available at:www.admin.ox.ac.uk/councilsec/compliance/gdpr/universitypolicyondataprotection/.
The University's policy on retirement
The University operates an Employer Justified Retirement Age (EJRA) for all academic posts and some academic-related posts. The University has adopted an EJRA of 30 September before the 69th birthday for all academic and academic-related staff in posts at grade 8 and above. The justification for this is explained at:www.admin.ox.ac.uk/personnel/end/retirement/acrelretire8+/.
For existing employees, any employment beyond the retirement age is subject to approval through the procedures: www.admin.ox.ac.uk/personnel/end/retirement/acrelretire8+/. There is no normal or fixed age at which staff in posts at grades 1–7 have to retire. Staff at these grades may elect to retire in accordance with the rules of the applicable pension scheme, as may be amended from time to time.
Equality of Opportunity
Entry into employment with the University and progression within employment will be determined only by personal merit and the application of criteria which are related to the duties of each particular post and the relevant salary structure. In all cases, ability to perform the job will be the primary consideration. No applicant or member of staff shall be discriminated against because of age, disability, gender reassignment, marriage or civil partnership, pregnancy or maternity, race, religion or belief, sex, or sexual orientation.
Benefits of working at the University
Employee benefits
University employees enjoy 38 days' paid holiday, generous pension schemes, travel discounts, and a variety of professional development opportunities. Our range of other employee benefits and discounts also includes free entry to the Botanic Gardens and University colleges, and discounts at University museums. See www.admin.ox.ac.uk/personnel/staffinfo/benefits.
University Club and sports facilities
Membership of the University Club is free for all University staff. The University Club offers social, sporting, and hospitality facilities. Staff can also use the University Sports Centre on Iffley Road at discounted rates, including a fitness centre, powerlifting room, and swimming pool. See www.club.ox.ac.uk and www.sport.ox.ac.uk/oxford-university-sports-facilities.
Information for staff new to Oxford
If you are relocating to Oxfordshire from overseas or elsewhere in the UK, the University's Welcome Service website includes practical information about settling in the area, including advice on relocation, accommodation, and local schools. See www.welcome.ox.ac.uk.
There is also a visa loan scheme to cover the costs of UK visa applications for staff and their dependents. See www.admin.ox.ac.uk/personnel/permits/reimburse&loanscheme/.
Family-friendly benefits
With one of the most generous family leave schemes in the Higher Education sector, and a  range of flexible working options, Oxford aims to be a family-friendly employer. We also subscribe to My Family Care, a service that provides practical advice and support for employees who have caring responsibilities. The service offers a free telephone advice line, and the ability to book emergency back-up care for children, adult dependents and elderly relatives. See www.admin.ox.ac.uk/personnel/staffinfo/benefits/family/mfc/.
Childcare
The University has excellent childcare services, including five University nurseries as well as University-supported places at many other private nurseries. For full details, including how to apply and the costs, see www.admin.ox.ac.uk/childcare/.
Disabled staff
We are committed to supporting members of staff with disabilities or long-term health conditions. For further details, including information about how to make contact, in confidence, with the University's Staff Disability Advisor, see www.admin.ox.ac.uk/eop/disab/staff.
Staff networks
The University has a number of staff networks including the Oxford Research Staff Society, BME staff network, LGBT+ staff network and a disabled staff network. You can find more information at www.admin.ox.ac.uk/eop/inpractice/networks/.
The University of Oxford Newcomers' Club
The University of Oxford Newcomers' Club is an organisation run by volunteers that aims to assist the partners of new staff settle into Oxford, and provides them with an opportunity to meet people and make connections in the local area. See www.newcomers.ox.ac.uk.
Contact Person: If you wish to apply for this position, please specify that you saw it on AKATECH.tech