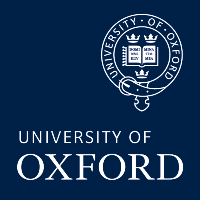 School/Institution:University of Oxford, United Kingdom, Oxford
Discipline: Biomedical Engineering
Employment Type:Full-time
Posted:2020-01-20
Contact Person:If you wish to apply for this position, please specify that you saw it on AKATECH.tech
Postdoctoral Research Associate in Bone Cell Senescence in Diabetes
Division: Medical Sciences Division
Department: Department of Biochemistry
Location: South Parks Road, Oxford, OX1 3QU
Grade and salary: Grade 7: £32,817 - £40,322 per annum
Vacancy reference: 144208
Additionalinformation : You are required to submit a CV (max 4 pages A4) and a supportingstatement (max 2 pages A4) with your application, outlining how you meet each of the selection criteria for the role (see below for details). Your application will not be processed if you do not include both documents.
Research topic: Bone cell senescence in diabetes
Principal Investigator /supervisor: Lynne Cox
Project team: This is a collaborative project with Prof Rivka Dresner Pollak, Jerusalem
Project web site: https://www.bioch.ox.ac.uk/research/cox
The role
Reporting to the Principal Investigator, Lynne Cox, the post holder will be a member of a research group with responsibility for carrying out research on a collaborative project examining the role of cell senescence in bone fragility in a model of type I diabetes. The post holder will provide guidance to less experienced members of the research group, including postdocs, research assistants, technicians, and DPhil and project students.
This post is funded under the new 2019 BIRAX initiative on healthy ageing, run by the British Council and the British Embassy in Israel, together with partner Diabetes UK, bringing together researchers from the UK and Israel to enhance scientific progress on ageing research. This project will be part of the wider BIRAX programme, providing opportunities to meet other BIRAX award holders, travel to the partner country to exchange expertise and attend and present at regular BIRAX meetings. It aims not only to identify the role of cell senescence in diabetic bone,but also to attempt to develop possible new therapies to improve ageing outcomes in type I diabetes.
Responsibilities
Manage own academic research and administrative activities. This involves small scale project management, to co-ordinate multiple aspects of work to meet deadlines, as well as keeping detailed and precise records of all experimental work and data generated

Conduct experimental procedures according to accepted protocols; where relevant, adapt existing and develop new scientific techniques and experimental protocols

Test hypotheses and analyse scientific data from a variety of sources, reviewing and refining working hypotheses as appropriate in light of new data from the lab, collaborators and from the scientific literature

Collaborate in the preparation of scientific reports, journal articles, posters and talks, represent the lab at scientific conferences and meetings, through presenting posters and/or talks

Appropriately and safely use specialist scientific equipment in a laboratory environment.

Act as a source of information and advice to other members of the group on scientific protocols and experimental techniques.

Collaborate with colleagues in partner institutions and research groups, particularly including annual collaborative visits to Hadassah Medical Centre, Jerusalem, meetings with and presentations to funders and attendance at BIRAX events.

Contribute ideas for new avenues of research.
Pre-employment screening
All offers of employment are made subject to standard pre-employment screening, as applicable to the post.
If you are offered the post, you will be asked to provide proof of your right-to-work, your identity,and we will contact the referees you have nominated. You will also be asked to complete a health declaration (so that you can tell us about any health conditions or disabilities so that we can discuss appropriate adjustments with you), and a declaration of any unspent criminal convictions.
We advise all applicants to read the candidate notes on the University's pre-employment screening procedures, found at: www.ox.ac.uk/about/jobs/preemploymentscreening/.
Selection criteria
Essential
Hold a PhD/DPhil, or be near completion of a PhD/DPhil, with a molecular cell biology focus

Have relevant experience in one or more of the following: ageing, cell senescence, bone biology, and/or diabetes

Possess sufficient specialist knowledge and expertise to work effectively on the research programme

Be able to manage own academic research and associated activities.

Have demonstrable experience of contributing to publications/presentations.

Be able to contribute ideas to progress this project, to help in developing new research projects and for research income generation

Have excellent communication and interpersonal skills, including the ability to write for publication, present research proposals and results, represent the research group at domestic and international meetings, and interact with funders

Be willing to act as a member of an international research team including undertaking collaborative visits to the partner lab (Hadassah Medical Center, Jerusalem)
Desirable
Molecular cell biology skills eg PCR, RT-PCR, Western blotting; -omics experience may be an advantage

Tissue culture experience including thorough understanding of sterile technique and working with primary mammalian cells (e.g. mouse or human)

Experience of working with murine tissues.
About the University of Oxford
Welcome to the University of Oxford. We aim to lead the world in research and education for the benefit of society both in the UK and globally. Oxford's researchers engage with academic, commercial and cultural partners across the world to stimulate high-quality research and enable innovation through a broad range of social, policy and economic impacts.
We believe our strengths lie both in empowering individuals and teams to address fundamental questions of global significance, while providing all our staff with a welcoming and inclusive workplace that enables everyone to develop and do their best work. Recognising that diversity is our strength, vital for innovation and creativity, we aspire to build a truly diverse community which values and respects every individual's unique contribution.
While we have long traditions of scholarship, we are also forward-looking, creative and cuttingedge.Oxford is one of Europe's most entrepreneurial universities. Income from external research contracts in 2016/17 exceeded £564m and we rank first in the UK for university spin-outs, with more than 130 companies created to date. We are also recognised as leaders in support for social enterprise.
Join us and you will find a unique, democratic and international community, a great range of staff benefits and access to a vibrant array of cultural activities in the beautiful city of Oxford.
For more information, please visit www.ox.ac.uk/about/organisation.
Department of Biochemistry
The Department of Biochemistry in Oxford was established in 1920 and is now one of the largest in Europe. Situated in an attractive area close to the University Parks and River Cherwell, the Department is housed in the University Science Area and is currently undergoing a major expansion programme centred on the recently completed and award-winning New Biochemistry Building. The Science Area includes the Radcliffe Science Library and the Natural History Museum, and is conveniently located for easy access to the town centre and colleges.
The department includes research laboratories working in the areas of Cell Biology, Development and Genetics; Chromosomal and RNA Biology; Infection and Disease Processes; Microbiology and Systems Biology; and Structural Biology and Molecular Biophysics. It is particularly well equipped with an extensive computer network, advanced microscopy suite, and all the basic hardware essential for today's research, together with an excellent range of state-of-the-art specialist equipment.
For more information please visit: http://www.bioch.ox.ac.uk/
The University of Oxford is a member of the Athena SWAN Charter and holds an institutional Bronze Athena SWAN award. The Department of Biochemistry is strongly committed to equality and valuing diversity and we operate a flexible working policy for all staff. The Department holds a departmental Silver Athena SWAN award to recognise advancement of gender equality:representation, progression and success for all.
Medical Sciences Division
The Medical Sciences Division is an internationally recognized centre of excellence for biomedical and clinical research and teaching, and the largest academic division in the University of Oxford.
It includes 15 clinical departments and 5 non-clinical departments.World-leading programmes, housed in state-of-the-art facilities, cover the full range of scientific endeavour from the molecule to the population. With our NHS partners we also foster the highest possible standards in patient care.
For more information please visit: http://www.ox.ac.uk/divisions/medical_sciences.html
How to apply
Before submitting an application, you may find it helpful to read the 'Tips on applying for a job at the University of Oxford' document, at https://www.jobs.ox.ac.uk/application-process
If you would like to apply, click on the Apply Now button on the 'Job Details' page and follow the on-screen instructions to register as a new user or log-in if you have applied previously. Please provide details of two referees and indicate whether we can contact them now.
You will also be asked to upload a CV (max 4 pages A4) and a supporting statement (max 2 pages A4). The supporting statement must explain how you meet each of the selection criteria for the post using examples of your skills and experience. This may include experience gained in employment, education, or during career breaks (such as time out to care for dependants).
Your application will be judged solely on the basis of how you demonstrate that you meet the selection criteria stated in the job description.
Important information for candidates
Data Privacy
Please note that any personal data submitted to the University as part of the job application process will be processed in accordance with the GDPR and related UK data protection legislation. For further information, please see the University's Privacy Notice for Job Applicants at: www.admin.ox.ac.uk/councilsec/compliance/gdpr/privacynotices/job/. The University's Policy on Data Protection is available at:www.admin.ox.ac.uk/councilsec/compliance/gdpr/universitypolicyondataprotection/.
The University's policy on retirement
The University operates an Employer Justified Retirement Age (EJRA) for all academic posts and some academic-related posts. The University has adopted an EJRA of 30 September before the 69th birthday for all academic and academic-related staff in posts at grade 8 and above. The justification for this is explained at: www.admin.ox.ac.uk/personnel/end/retirement/acrelretire8+/.
For existing employees, any employment beyond the retirement age is subject to approval through the procedures: www.admin.ox.ac.uk/personnel/end/retirement/acrelretire8+/.
There is no normal or fixed age at which staff in posts at grades 1–7 have to retire. Staff at these grades may elect to retire in accordance with the rules of the applicable pension scheme, as may be amended from time to time.
Equality of Opportunity
Entry into employment with the University and progression within employment will be determined only by personal merit and the application of criteria which are related to the duties of each particular post and the relevant salary structure. In all cases, ability to perform the job will be the primary consideration. No applicant or member of staff shall be discriminated against because of age, disability, gender reassignment, marriage or civil partnership, pregnancy or maternity, race, religion or belief, sex, or sexual orientation.
The University's Policy on Information Security Awareness
The information security awareness training is compulsory for all University staff; and as part of our responsibility as a Department, ALL employees of the Department will be required to complete the online information security awareness module, which provides a combination of information, case studies and links to additional resources relating to information security. You will be expected to complete this course as part of your induction process, on your first day working in the Department of Biochemistry. This training will also need to be completed in order to successfully complete your probationary period.
In order to ensure that we are compliant and up-to-date with the information security awareness training, we need to ensure that all staff members have completed the latest course, which may be accessed from the Information Security's website by using the following link:https://www.infosec.ox.ac.uk/guidance-policy/training-and-awareness You will also be required to undertake this course on an annual basis, in order to satisfy the security awareness training requirements of the University's Information Security Policy.
Benefits of working at the University
Employee benefits
University employees enjoy 38 days' paid holiday, generous pension schemes, travel discounts, and a variety of professional development opportunities. Our range of other employee benefits and discounts also includes free entry to the Botanic Gardens and University colleges, and discounts at University museums. See www.admin.ox.ac.uk/personnel/staffinfo/benefits.
University Club and sports facilities
Membership of the University Club is free for all University staff. The University Club offers social, sporting, and hospitality facilities. Staff can also use the University Sports Centre on Iffley Road at discounted rates, including a fitness centre, powerlifting room, and swimming pool. See www.club.ox.ac.uk and www.sport.ox.ac.uk/oxford-university-sports-facilities.
Information for staff new to Oxford
If you are relocating to Oxfordshire from overseas or elsewhere in the UK, the University's Welcome Service website includes practical information about settling in the area, including advice on relocation, accommodation, and local schools. See www.welcome.ox.ac.uk.
There is also a visa loan scheme to cover the costs of UK visa applications for staff and their dependents. See www.admin.ox.ac.uk/personnel/permits/reimburse&loanscheme/.
Family-friendly benefits
With one of the most generous family leave schemes in the Higher Education sector, and a range of flexible working options, Oxford aims to be a family-friendly employer. We also subscribe to My Family Care, a service that provides practical advice and support for employees who have caring responsibilities. The service offers a free telephone advice line, and the ability to book emergency back-up care for children, adult dependents and elderly relatives. See www.admin.ox.ac.uk/personnel/staffinfo/benefits/family/mfc/.
Childcare
The University has excellent childcare services, including five University nurseries as well as University-supported places at many other private nurseries.For full details, including how to apply and the costs, see www.admin.ox.ac.uk/childcare/
Disabled staff
We are committed to supporting members of staff with disabilities or long-term health conditions. For further details, including information about how to make contact, in confidence,with the University's Staff Disability Advisor, see www.admin.ox.ac.uk/eop/disab/staff.
Staff networks
The University has a number of staff networks including the Oxford Research Staff Society, BME staff network, LGBT+ staff network and a disabled staff network. You can find more information at www.admin.ox.ac.uk/eop/inpractice/networks/.
The University of Oxford Newcomers' Club
The University of Oxford Newcomers' Club is an organisation run by volunteers that aims to assist the partners of new staff settle into Oxford, and provides them with an opportunity to meet people and make connections in the local area. See www.newcomers.ox.ac.uk.
Contact Person: If you wish to apply for this position, please specify that you saw it on AKATECH.tech