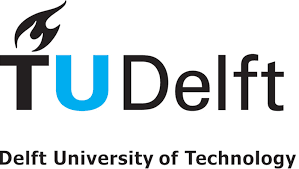 School/Institution:Delft University of Technology, Netherlands, Delft
Discipline: Acoustic Engineering
Employment Type:Full-time
Posted:2020-01-23
Contact Person:If you wish to apply for this position, please specify that you saw it on AKATECH.tech
Job Description
Ultrasound waves can penetrate centimeters deep into tissues but do not provide contrast at the cellular level. The nascent field of biomolecular ultrasound aims at interfacing ultrasound waves with cellular processes deep inside living organisms.
Recently introduced acoustic biomolecules are enabling imaging of cellular processes such as gene expression. In addition, it was shown that molecular engineering of acoustic biomolecules could tune their ultrasound scattering response.
The candidate will develop biomolecular ultrasound sensors based on acoustic biomolecules for molecular ultrasound imaging applications. Ultrasound imaging will rely on dedicated ultrasound imaging sequences developed in the lab.
The candidate will be a member of the Imaging Physics department at TU Delft, and will collaborate strongly with the Bionanoscience Department of TU Delft as well as the Neuroscience department of Erasmus Medical Center in Rotterdam.
Requirements
We are looking for highly talented and motivated candidates with a 'drive' for applied research. The candidate should have an MSc degree in life science and technology, Nanobiotechnology, Protein Engineering, Molecular engineering or genetic engineering. He or she must have an affinity for optical microscopy or ultrasound imaging.

Good communication skills in English are required.
Conditions Of Employment
TU Delft offers a customisable compensation package, a discount for health insurance and sport memberships, and a monthly work costs contribution. Flexible work schedules can be arranged. An International Children's Centre offers childcare and an international primary school. Dual Career Services offers support to accompanying partners. Salary and benefits are in accordance with the Collective Labour Agreement for Dutch Universities.
As a PhD candidate you will be enrolled in the TU Delft Graduate School. TU Delft Graduate School provides an inspiring research environment; an excellent team of supervisors, academic staff and a mentor; and a Doctoral Education Programme aimed at developing your transferable, discipline-related and research skills. Please visit www.tudelft.nl/phd for more information.
Employer
Technische Universiteit Delft
Delft University of Technology (TU Delft) is a multifaceted institution offering education and carrying out research in the technical sciences at an internationally recognised level. Education, research and design are strongly oriented towards applicability. TU Delft develops technologies for future generations, focusing on sustainability, safety and economic vitality. At TU Delft you will work in an environment where technical sciences and society converge. TU Delft comprises eight faculties, unique laboratories, research institutes and schools.
Department
Faculty Applied Sciences
The Faculty of Applied Sciences is the largest faculty of TU Delft, with around 550 scientists, a support staff of 250 and 1,800 students. The faculty conducts fundamental, application-oriented research and offers scientific education at the bachelor, master and doctoral levels. The faculty is active in the fields of Life and Health Science & Technology, Nanoscience, Chemical Engineering, Radiation Science & Technology, and Applied Physics.
The position is in the department of Imaging Physics (ImPhys) of the Faculty of Applied Sciences. This department performs cutting-edge research spanning imaging science, from basic principles to applications.
The Ph.D. student will work under the guidance of David Maresca, assistant professor of Imaging Physics.
More information about our research group can be found on the website: www.ImPhys.tudelft.nl and www.marescalab.eu
Additional Information
For information about this vacancy, you can contact Dr. David Maresca, email: d.maresca@tudelft.nl, tel: +31 15 27 81394
Contact Person: If you wish to apply for this position, please specify that you saw it on AKATECH.tech