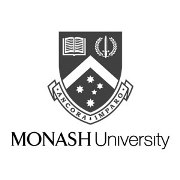 School/Institution:Monash University, Australia, Melbourne
Discipline: Machine Learning
Employment Type:Full-time
Posted:2020-05-02
Contact Person:If you wish to apply for this position, please specify that you saw it on AKATECH.tech
Research Fellow, NLP and Machine Learning
Location: Clayton campus
Employment Type: Full-time
Duration: 15-month fixed-term appointment
Remuneration: $ 99.14 - $ 117.738 pa Level B (plus 9.5% employer superannuation)
Be inspired, every day

Drive your own learning at one of the world's top 80 universities

Take your career in exciting, rewarding directions
Everyone needs a platform to launch a satisfying career. At Monash, we give you the space and support to take your career in all kinds of exciting new directions. You'll have access to quality research, infrastructure and learning facilities, opportunities to collaborate internationally, as well as the grants you'll need to publish your work.
We're a university full of energetic and enthusiastic minds, driven to challenge what's expected, expand what we know, and learn from other inspiring, empowering thinkers.
Monash University is a top 100 university located in Melbourne Australia. At Monash, you'll have access to quality research and infrastructure, opportunities to collaborate internationally, and progress your research career.
Our Faculty of IT is growing rapidly on its journey towards being one of the most renowned and highly regarded information technology research and technology centers in the world. We have an unsurpassed breadth and depth of expertise the three Departments of Data Science & AI, Human-centered Computing and Software Systems & Cybersecurity.
Monash University strongly advocates diversity, equality, fairness and openness. We fully support the gender equity principles of the Athena SWAN Charter and invite you to join us in celebrating women in STEMM.
The Opportunity
Monash University Faculty of Information Technology is driven by a unifying vision: to utilise technology to achieve better social outcomes. Closely aligned to this vision is the Better Care Victoria (BCV) Innovation Fund Project, "Artificial Intelligence in carDiac arrEst" (AIDE).
This ground-breaking project is led by Ambulance Victoria (AV) and involves world-class researchers from across all three of the Faculty's departments: Data Science & AI; Software Systems & Cybersecurity; and Human-Centred Computing.
The project also involves a collaboration with the Emergency Services Telecommunications Authority (ESTA) in Victoria. Out-of-hospital-cardiac arrest (OHCA) is a significant public health issue in Australia, affecting all ages, with few survivors.
It is a time-critical condition requiring immediate resuscitative interventions. Triple Zero (000) call-takers play a pivotal role in the early detection and provision of bystander interventions for OHCA patients. Intervention to improve the early detection of OHCA in the call has great potential to improve survival rates and long term patient outcomes.
This project aims to develop an Artificial Intelligence (AI) framework for Triple Zero (000) call-takers to use as a decision support tool. The tool will recognise potential OHCAs during the Triple Zero call and notify the call-taker of the level of probability of a cardiac arrest at the earliest possible point of recognition.
This project aims to develop a methodology that can rapidly be replicated in other cohorts such as stroke, heart attack, mental health, domestic violence and low acuity patients. It is a project that may literally save lives.
The Research Fellow will work on the AIDE project, focusing on the NLP and Machine learning components of the decision support tool. The Research Fellow is expected to design and implement new algorithms and machine learning models to analyse dialogues between callers and Triple Zero call-takers, in order to identify cardiac arrest at the earliest possible point.
This is a full-time position; however, flexible working conditions may be negotiated.
At Monash University, we are committed to being a Child Safe organisation. Some positions at the University may require the incumbent to hold a valid Working with Children Check.
For instructions on how to apply, please refer to "How to apply for Monash Jobs".
Enquiries
Professor Ann Nicholson, +61 3 9905 5211, ann.nicholson@monash.edu.
Position Description
Research Fellow NLP & Machine Learning
Contact Person: If you wish to apply for this position, please specify that you saw it on AKATECH.tech