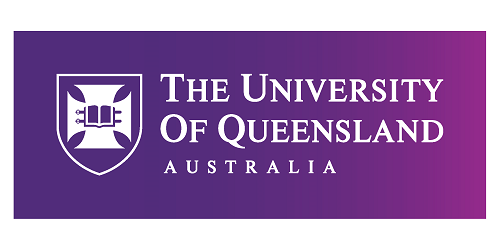 School/Institution:The University of Queensland, Australia, Brisbane
Discipline: Chemical Engineering
Employment Type:Full-time
Posted:2020-05-02
Contact Person:If you wish to apply for this position, please specify that you saw it on AKATECH.tech
Faculty of Engineering, Architecture and Information Technology
The School of Chemical Engineering is an international leader in the chemical engineering field and has an excellent reputation, built over many decades at The University of Queensland.
We deliver quality programs and leadership in chemical engineering education, research and development, and expert consulting to support the process industries. Undergraduate teaching within the School focuses on the disciplines of chemical, biological, environmental and metallurgical engineering and postgraduate programs are available in growing fields including water, sustainable energy and petroleum engineering.
For more Information about the School, please visit: www.uq.edu.au/chemeng
The award
Energy storage is increasingly demanded for coping with the intermittency of renewable energy sources such as solar and wind. While lithium-ion batteries can meet the demands, safety concerns on lithium-ion batteries and rapidly rising costs of lithium resources have driven the industry towards cost-effective and safe energy storage technologies, such as sodium-ion batteries.
This project aims to investigate sodium-ion storage mechanism in biomass-derived carbon electrode materials, thus providing guidelines for developing sustainable sodium-ion battery technology. The student will have opportunites to gain knowledge on advanced battery technology.
Selection criteria
The successful applicant will preferably have a background in Chemistry/Chemical Engineering.
To be eligible to apply, you must also meet the entry requirements for Higher Degrees by Research at UQ. Please visit the Graduate School's website.
Remuneration
The 2020 Research Training Program (RTP) living allowance stipend rate is AUD$28,092 per annum (indexed annually), which is tax-free for three years with two possible extensions of up to 6 months each in approved circumstances (conditions apply).
Enquiries
For further information, please contact Professor George Zhao on george.zhao@uq.edu.au
How to apply
Please visit the advertisement on the Grad School website (https://graduate-school.uq.edu.au/future-students/applying-research-higher-degree) for information on how to apply
Contact Person: If you wish to apply for this position, please specify that you saw it on AKATECH.tech