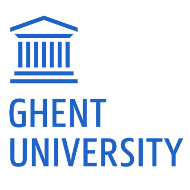 School/Institution:Ghent University, Belgium, Ghent
Discipline: Chemical Engineering
Employment Type:Full-time
Posted:2020-05-03
Contact Person:If you wish to apply for this position, please specify that you saw it on AKATECH.tech
Postdoctoral researcher Additive Manufacturing of Composites-Department of Materials, Textiles and Chemical Engineering
Job Description
Apply before 13/05/2020 23:59 (Brussels Time)

Faculty of Engineering and Architecture

Department: TW11 - Materialen, Textiel en Chemische Proceskunde

Occupancy rate: 100%

Number of positions: 1.00

Type of employment: Contract of limited duration

Term of assignment: 12 maanden

Wage scale: PD1 to PD4 (doctoral degree)

Required diploma: PhD
About Ghent University
Ghent University is a world of its own. Employing more than 8,000 people, it is actively involved in education and research, management and administration, as well as technical and social service provision on a daily basis. It is one of the largest, most exciting employers in the area and offers great career opportunities.
With its 11 faculties and more than 80 departments offering state-of-the-art study programmes grounded in research in a wide range of academic fields, Ghent University is a logical choice for its staff and students.
Your Tasks
You will be involved in ongoing national and international research projects in scope of  additive manufacturing, More specific Additive Manufacturing of Composites, within the  research group "Centre for Polymer and Material Technologies" CPMT http://cpmt.ugent.be ;
Together with the research team, you will develop lab-scale innovative 3D Printers for composites;
You will be involved in the design, construction and testing of control systems;
The printing results will also be characterized.
What we are looking for
You hold a PhD degree in (Applied) Engineering Sciences, with a preference of (elektro)mechanical engineering (technology);
PhD students defending their PhD before end of August 2020 can also apply;
Knowledge of additive manufacturing, more specific composites;
Knowledge of machine construction and control systems;
Expertise in project management (coordination, planning, reporting, communication);
Ability to work independently and effectively in a team;
Languages:  good English language skills.
What we can Offer you
We offer you a contract of definite duration for the period from 12 months.
Your contract will start on 1/06/2020 at the earliest.
Your remuneration will be determined by salary scale WM1 to WM4 (if you hold a Master's degree) or salary scale PD1 to PD4 (if you hold a doctorate). Click here for more information about our salary scales.
All Ghent University staff members enjoy a number of benefits, such as a wide range of training and education opportunities, 35 days of holiday leave (on an annual basis for a full-time job) supplemented by annual fixed bridge days, bicycle allowance and eco vouchers. Click here for a complete overview of all the staff benefits (in Dutch).
Interested?
Apply online through the e-recruitment system before the application deadline (see above). We do not accept late applications or applications that are not submitted through the online system.
Your application must include the following documents:
In the field 'CV': your CV and an overview of your study results (merged into one pdf file)
In the field 'Cover letter': your application letter in pdf format
In the field 'Diploma': a transcript of the required degree (if already in your possession). If you have a foreign diploma in a language other than our national languages (Dutch, French or German) or English, please add a translation in one of the mentioned languages.
In the field "other documents": names of two persons (preferably professors or researchers with whom you have interacted during your studies and when needed who are willing to provide a recommendation letter for your application.
As Ghent University maintains an equal opportunities and diversity policy, everyone is encouraged to apply for this position.
More Information
For more information about this vacancy, please contact Prof. Ludwig Cardon (Ludwig.Cardon@UGent.be). Important: do NOT send your application by email, but apply online.
Job Details
Title Postdoctoral researcher Additive Manufacturing of Composites (15226) - Department of Materials, Textiles and Chemical Engineering
Employer Ghent University
Job location Sint-Pietersnieuwstraat 33, 9000 Gent
Job types Postdoc
Fields Materials Engineering, Control Systems Engineering, Manufacturing Engineering, Electrical Engineering, Mechanical Engineering
Contact Person: If you wish to apply for this position, please specify that you saw it on AKATECH.tech