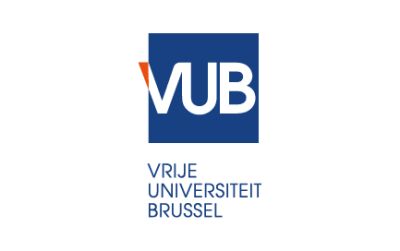 School/Institution:Vrije Universiteit Brussel, Belgium, Brussels
Discipline: Data Science
Employment Type:Full-time
Posted:2020-05-03
Contact Person:If you wish to apply for this position, please specify that you saw it on AKATECH.tech
Professor in Data Science en Decision Analytics
Description
For almost 50 years, the Vrije Universiteit Brussel has stood for freedom, equality and connectedness. These values ​​are strongly present on our campuses, in our students as well as our staff.
At the VUB, you'll find a diverse collection of personalities: pure innovators, but especially people who are 100% their authentic selves. With about 3,500 employees, we are the largest Flemish-speaking employer in Brussels, an international city with which we are all too happy to be affiliated and around which our four campuses are located.
Our education and research are grounded in the principles of free research with an eye on human progress. We disapprove of every purely authoritative argument and guarantee the free formation of judgment that is necessary for this basic principle to be incorporated in the community.
The VUB is autonomous and managed democratically. As such, we guarantee fundamental freedoms within our university, as well as the right of the university community to be involved in making and checking university policy.
The mission of the university includes:
The development, the transfer and the application of high-standing academic education and scientific research, free from any prejudice;
Community integration of this in a spirit of social compassion;

Critical development of everyone in light of the responsibilities borne in the community.
2 - Job Description
Staff category Senior Academic Staff
Specific designation Recruitment is a tenure track appointment which implies an initial appointment as lecturer with eligibility for tenure in the rank of senior lecturer by the end of this initial period.
Scope of mandate 1 FTE
Education & research domain
Data Science en Decision Analytics.
Teaching
You are responsible for teaching courses at the Faculty of Social Sciences and Solvay Business School for an equivalent of 24 ECTS in the field of Information Technology and Research Methods for Economics and Business. The course package includes, indicatively, Information Systems Strategy and Management, Research Methods and Paper for Business and the coordination of the bachelor's and/or master's thesis trajectory for economics and business students.
You supervise bachelor's and master's theses.
You are prepared to teach in evening classes.
You are willing to implement new forms of education.
Research
You conduct research in the domain of Data Science and Decision Analytics that is relevant in the context of business economics. Examples of the focus of the research domain include machine learning (supervised and unsupervised learning), forecasting, data mining, decision analytics, and data-driven operations research, and others. Examples of possible application areas include logistics, warehousing, demand response, machine learning for optimization, fintech, and others.
You develop a research program in the field of Data Science and Decision Analytics, in close collaboration with colleagues from the BUTO department and the DATA lab group, as well as other groups both within and outside the faculty.
You start research collaborations with both national and international academic research groups and industrial partners.
You submit research projects, acquire internal and external (research) funds and publish high-quality scientific research results.
You supervise PhD students.
You develop in the longer term, in collaboration with colleagues from the DATA lab, an internationally recognized academic research group that carries out innovative and high-quality research in the field of Data Science and Decision Analytics. The aim is to disseminate results both within an academic context and in industry, and to contribute to new or existing collaborations with the MOBI research center and the cross-faculty AI research center.
Other
You are responsible for service tasks at the level of the department, the faculty and/or the university.
You contribute to creating external visibility for the department, the faculty and the university.
3 -Job profile
PhD in applied economic sciences, commercial engineer, civil engineer, mathematics, computer science / computer science or equivalent.
Degree or diploma.
Motivated candidate with in-depth expertise and a good research file with internationally referenced publications in the field of Data Science en Decision Analytics.
Strong pedagogical qualities.
Knowledge of English at the C1-level.
Knowledge of Dutch is an asset. The candidate must have a command of Dutch at the C1-level at the end of the tenure track.
The candidate is expected to subscribe to the university's vision of education. (The full text in relation to this is available on the university website.)
Every initial appointment is also dependent on the successful teaching of a trial lesson.
Members of the academic staff who, as title-holders, are charged with teaching assignments, must be able to demonstrate the required knowledge of the language of instruction for the relevant course units.
Example: When a course unit is taught in English, the candidate is required to have the appropriate certificate. More information concerning the language regulation can be found on https://jobs.vub.be/content/Taalregeling/
4 - Offer
As an employee of the Vrije Universiteit Brussel, you'll work, every day, in a dynamic, diverse and multilingual environment. Our campuses are located in the middle of a green oasis at the edge of the capital city of Flanders, Belgium and Europe. That city centre, with all its opportunities and possibilities, is easily accessed by public transport in less than half an hour.
Depending on your experience and your academic merits, you'll receive a salary in one of the grades that have been set by the government. Standard inclusions include hospitalisation insurance and the free use of public transport for your home–work commute. And if you prefer to bike to work?
There's compensation for that too. On both campuses, there are extensive sport facilities available to you and childcare facilities within walking distance.
For more information on what it's like to work at the VUB, go to www.vub.ac.be/en/jobs.
5 - Additional information
Contact person prof. dr. Marie-Anne Guerry
Contact telephone 0032 (0) 475 907 985.
Contact e-mail Marie-Anne.Guerry@vub.be
6 - Sollicitatie
Applications can only be made ONLINE
Your application must include the following as a minimum:
A concise CV
The academic dossier with all relevant elements;
Vision of education and research and a list of your five most important publications;
A brief statement of reasons for the candidature, including an explanation of the expansion of future research;
Degrees and diplomas.
Job Details
Title Professor in Data Science en Decision Analytics
Employer Vrije Universiteit Brussel (VUB)
Job location Boulevard de la Plaine 2, 1050 Brussels
Job types Lecturer / Senior Lecturer,   Tenure Track
Fields Industrial Economics, Industrial Engineering, Data Mining, Information Systems, Management, Strategic Management, Business Economics, Machine Learning
Contact Person: If you wish to apply for this position, please specify that you saw it on AKATECH.tech