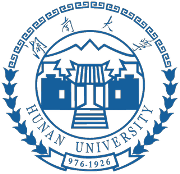 School/Institution:Hunan University, China, Changsha
Discipline: Civil Engineering
Employment Type:Full-time
Posted:2020-05-03
Contact Person:If you wish to apply for this position, please specify that you saw it on AKATECH.tech
Senior Postdoctoral Research Associate in Aerodynamics and Vibration Control for Floating Wind Turbines
Job Title: Senior Postdoctoral Research Associate in Aerodynamics and Vibration Control for Floating Wind Turbines
Department: College of Civil Engineering
Department Website: http://grjl.hnu.edu.cn/p/46D294E6D58301931D9C40AE80395F1C
Institution: Hunan University, Changsha, Hunan Province,China
Job Categories
Academic Fields
Engineering Mechanics
Civil Engineering
Senior Postdoctoral Research Associate in Aerodynamics and Vibration Control for Floating Wind Turbines at Hunan University
Job Description: Two senior postdoctoral research associate positions (tenable for three years) are available in the Wind Engineering Research Center/College of Civil Engineering, Hunan University. Hunan University is located in the historical city of Changsha, middle of China.
The postdoctoral researcher will work in the field of structural dynamics with special emphasis on bridge aerodynamics, vibration control or floating wind turbines through conducting laboratory tests, numerical simulations. Additionally, the appointee will assist the PI in writing research proposals and supervising students. The applicant should have strong background and experience in one or more of the following areas: bridge aerodynamics, wind engineering, computational fluid dynamics, vibration, floating wind turbines.
The annual salary is approximately $28 000+, with additional approved travel subsidies and award for excellence research outcome. Appointments are for one year and may be extended for a second based on mutual agreement.
Required Application Materials:
An updated CV
Complete contact information for 2 references
A cover letter describing their past research experience
Career goal and a statement of future research interest (1-2 pages)
Contact person: Prof. Xugang Hua, cexghua@hnu.edu.cn
EEO/AA Policy
None
Contact
Xugang Hua
College of Civil Engineering
Hunan University
Changsha, Hunan Province 410082, China
Email: cexghua@hnu.edu.cn
Contact Person: If you wish to apply for this position, please specify that you saw it on AKATECH.tech