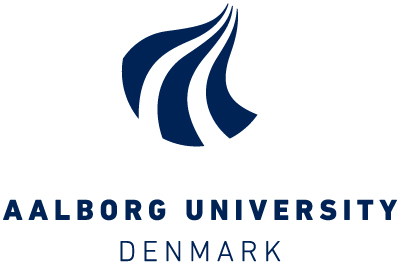 School/Institution:Aalborg University, Denmark, Aalborg
Discipline: Geotechnical Engineering
Employment Type:Full-time
Posted:2020-05-03
Contact Person:If you wish to apply for this position, please specify that you saw it on AKATECH.tech
Assistant Professor in Geotechnical Engineering
At the Faculty of Engineering and Science, Department of the Built Environment a position as Assistant Professor in Geotechnical Engineering.The position is available for 3 years. The research of the Geotechnical Engineering Group concerns the geotechnical and hydraulic aspects related to onshore and offshore geotechnical structures.
The research in the group is focusing on a combination of computational models and physical models test in the laboratory and in the field. The laboratory-facilities are world-class and the researches carried out are most often in collaboration with industry.
BUILD is part of University of Aalborg and has more than 250 employees spanning Aalborg and Copenhagen. Climate change, urbanization, resource scarcity, population development and global migration pose major societal challenges in which research within the areas of civil engineering and the built environment play a crucial role. BUILD addresses these challenges.
BUILD is rooted in the field of engineering, complemented by elements from the social sciences and humanities. This academic breadth is a strength since it offers the opportunity to research, advise and educate with a holistic approach to solving the complex problems within urbanization, housing, construction and civil engineering.
Job description
The position is associated with the education in civil engineering at Aalborg University. The main duties of the position will be to implement and strengthen teaching and research within geotechnical engineering. Teaching in related study programs at the University may occur.
Applicants with documented teaching and / or research experience within one or more of the areas soil mechanics, offshore foundations and will be preferred. The applicant must have a strong research background in Geotechnical Engineering and testing of large-scale models. Experience in analyzing of large-scale model-test, with emphasis on groundwater flow and seepage in relation to bucket foundation, is of high interest.
The position involves participation in research projects in these areas.
Furthermore, the position involves supervision in interdisciplinary projects. The person appointed must therefore be able to cover various aspects of structural civil engineering and be willing to lecture at university level. Furthermore, knowledge of one of the Scandinavian languages ​​and English (written and spoken) is required for scientific communication.
You may obtain further professional information from Professor Lars Bo Ibsen, phone +45 22570060, email: lbi@build.aau.dk.
Qualification requirements
Appointment as an Assistant Professor presupposes scientific qualifications at PhD – level or similar scientific qualifications. The research potential of each applicant will be emphasized in the overall assessment.
Appointment as an Assistant Professor cannot exceed a period of four years in total in a temporary position (appointment at Assistant Professor level cannot exceed a period of eight years in total in Denmark).
The application must contain the following:
A statement outlining your reasons for applying, and intentions and visions with, the position.

Your curriculum vitae, including personal data, educational background, scientific qualifications, dissemination skills, participation in committees and boards, and additional qualifications relevant for the position.

Copies of relevant diplomas (Master of Science and PhD).

On request you could be asked for an official English translation.

A complete list of publications.

Publications you wish to be considered by the assessment committee.

You may attach up to 5 publications.

A specification of your teaching qualifications relative to the teaching portfolio.

If this is not enclosed you must include an explanation for its absence.

References / Recommendations.

An assessment committee will assess all candidates.
AAU wishes to reflect the diversity of society and welcomes applications from all qualified candidates regardless of personal background or belief.
For further information regarding the application procedure please contact HR-Partner Lone Lund by mail est-ef-hr@adm.aau.dk or phone (+45) 9940 9434.
Information regarding guidelines, ministerial circular in force, teaching portfolio and procedures can be seen here
Agreement
Employment is in accordance with the Ministerial Order on the Appointment of Academic Staff at Universities (the Appointment Order) and the Ministry of Finance's current Job Structure for Academic Staff at Universities. Employment and salary are in accordance with the collective agreement for state-employed academics.
Vacancy number: 2020-224-02798
Contact Person: If you wish to apply for this position, please specify that you saw it on AKATECH.tech