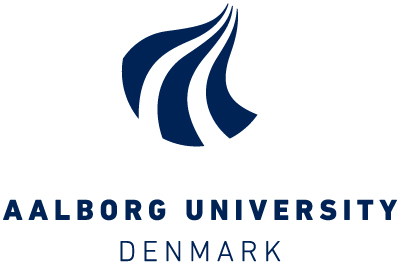 School/Institution:Aalborg University, Denmark, Aalborg
Discipline: Civil Engineering
Employment Type:Full-time
Posted:2020-05-03
Contact Person:If you wish to apply for this position, please specify that you saw it on AKATECH.tech
PhD stipend in Chemometrics for automated microplastics quantification
At the Faculty of Engineering and Science, Department of Civil Engineering, Section of Water and Environment, a PhD stipend is available within the PhD programme of Civil Engineering.
The PhD position is a part of the MONPLAS project: "MONPLAS - The training of early stage researchers for the development of technologies to monitor concentrations of micro and nanoplastics in water for their presence, uptake and threat to animal and human life".
This project has received funding from the European Union's Horizon 2020 research and innovation programme under the Marie Skłodowska-Curie grant agreement No 860775.
Job description
The PhD student addresses the development of fast and accurate chemometric methods for automated microplastics quantification based on spectroscopic analysis techniques (μFTIR imaging, μRaman imaging) and for interpretation of pyrograms from PY-GC-MS analysis (micro- and nanoplastics).
Chemical analysis of micro- and nanoplastics in water creates a very large amount of highly complex data. For example, the number of spectra for FTIR or Raman imaging can go well into the millions per sample. The interpretation of these large datasets is labour intensive and subject to interpretation bias.
Both are aspects that hamper the validity of micro- and nanoplastics analysis by increasing the costs. The PhD student shall develop chemometric methods that help overcoming these issues, allowing a data analysis that is faster, more reliable and cheaper. This entails that the PhD student works on the following aspects: Develop novel FTIR and Raman spectra interpretation algorithms that are targeted to identify microplastics and their material from the huge spectra datasets that μFTIR and μRaman imaging create.
Develop algorithms that are targeted on water matrixes to identify particle boundaries, dimensions, and shapes based on μFTIR and μRaman spectra maps. Optimize the algorithms towards detection speed and accuracy. Integrate the developed algorithms in a public domain stand-alone software for automated microplastic interpretation based on μFTIR and μRaman imaging.
Develop methods for automatized interpretation of pyrograms from PY-GC-MS on natural water matrixes that are targeted micro- and nanoplastics. Identify which substances commonly interfere in pyrograms of water samples. Develop algorithms for automatized interpretation that compare the targeted plastics and the commonly interfering substances. Develop algorithms for a non-targeted analysis that identifies which part of the pyrograms are not explained by known substances. Integrate the developed algorithms in a public domain stand-alone software for automated micro- and nanoplastic interpretation based on PY-GC-MS.
We seek a young scientist with a strong background in chemistry and chemometrics with focus on quantification of pollutants. You must
Hold a Master degree in Chemistry, or a similar field.
Have experience with chemometrics and have good programming skills
Be in the first four years (full-time equivalent) of your research career
Have not been awarded a doctoral degree
Have not resided in Denmark for more than 12 months in the last 3 years (except refugees)
Enjoy working independently and well-structured together with an interdisciplinary team contributing to a highly topical and socially relevant field.
Show outstanding commitment, high flexibility, can cope with a higher workload and you are team-oriented.
Have excellent communication as well as organizational skills and are willing to engage in international, interdisciplinary collaborative research, workshops and secondments.
Have very good command (written and spoken) of English language.
Previous research experience within the research topic is desirable. You may obtain further professional information from Professor Jes Vollertsen (jv@civil.aau.dk ).
PhD stipends are allocated to individuals who hold a Master's degree. PhD stipends are normally for a period of 3 years. It is a prerequisite for allocation of the stipend that the candidate will be enrolled as a PhD student at the Doctoral School of Engineering and Science in accordance with the regulations of Ministerial Order No. 1039 on the PhD Programme at the Universities and Certain Higher Artistic Educational Institutions.
According to the Ministerial Order, the progress of the PhD student shall be assessed every six months. It is a prerequisite for continuation of salary payment that the previous progress is approved at the time of the evaluation.
The qualifications of the applicant will be assessed by an assessment committee. On the basis of the recommendation of the assessment committee the Dean of the Faculty of Engineering and Science will make a decision for allocating the stipend.
For further information about stipends and salary as well as practical issues concerning the application procedure contact Ms. Lisbeth Diinhoff, The Faculty of Engineering and Science, email: ld@adm.aau.dk, phone: +45 9940 9589.
For more information of The Doctoral School of Engineering and Science: www.phd.engineering.aau.dk
AAU wishes to reflect the diversity of society and welcomes applications from all qualified candidates regardless of personal background or belief.
Agreement
Appointment and salary as a PhD fellow are according to the Ministry of Finance Circular of November 10, 2015 on the Collective Agreement for Academics in Denmark, Appendix 5, regarding PhD fellows, and with the Ministry of Finance current circular on the employment structure at Danish Universities.
Vacancy number: 6-19092
Contact Person: If you wish to apply for this position, please specify that you saw it on AKATECH.tech