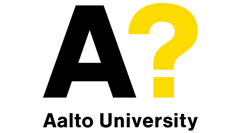 School/Institution:Aalto University School, Finland, Helsinki
Discipline: Geotechnical Engineering
Employment Type:Full-time
Posted:2020-05-06
Contact Person:If you wish to apply for this position, please specify that you saw it on AKATECH.tech
Tenure Track Assistant Professor Position In Geoinformation Technology
Department: Department of Built Environment
Institution: Aalto University School of Engineering,Espoo, Finland
Job Categories
Academic Fields
Engineering - Other
Geotechnical
Job description
The Department of Built Environment is an internationally oriented community that has 28 professors and more than 170 employees from 18 countries. The department is further divided into five units focusing on the following themes: geoinformatics, real estate economics, spatial planning and transportation engineering, water and environmental engineering, and measurement and modelling of built environments.
We are now looking for a new assistant professor who would join the Geoinformatics Group (https://www.aalto.fi/en/department-of-built-environment/geoinformatics).
The Geoinformatics Group runs a Master's Program (https://into.aalto.fi/display/engis/Geoinformatics) and conducts world-class research in, e.g., projects funded by the Academy of Finland and European Research Council (ERC). Currently, the disciplines in our Geoinformatics Group include geodesy and positioning, digital photogrammetry and laser scanning, remote sensing, and geoinformation technology.
Requirements and evaluation process
Only Assistant Professor level candidates will be considered in this call.
Applicants are required to have a doctoral degree in a discipline relevant for this position (e.g., in geoinformatics, geography, computer science, or applied mathematics), and should demonstrate excellent research potential in addition to good teaching ability.
We are looking for an independent thinker who has a strong methodological competence in geospatial information science and technology. The candidate should have a proven track record of research in geospatial analysis, spatial data analytics, geovisualisation, or artificial intelligence applied in a geospatial context.
Following Aalto University's strategy, we are looking for a person who has conducted research related to human-centered living environments. Furthermore, the applicant should be willing and able to foster active teaching collaboration at the department and be able to acquire external research funding from Finnish and international sources. The minimum language requirement is fluency in written and spoken English.
Evaluation at the Assistant Professor level follows the Tenure track system at Aalto University and is mainly based on research merits as well as the applicant's potential to develop into a world-class scientist. In all levels of the tenure track system, a professor is expected to perform high-quality research and teaching at post-graduate, graduate and undergraduate levels, to be an active member of the international scientific community, and to exhibit academic leadership. Advancements in the tenure track are based on scheduled performance assessments, which take into account the candidate's merits in all these areas.
Salary
The salary of the professor is based on the salary system of Aalto University, but applicants may also state their own salary requirements. The contract also includes occupational health benefits. The position has a start-up package.
How to apply
The application material for the tenure track position includes:
Cover letter
Curriculum vitae (with contact information)
Complete list of publications (with ten most significant publications highlighted)
Five most significant publications, to be submitted in full-text electronic form
Research statement describing past research and plans for future research (max. five pages)
Teaching portfolio
All material should be submitted in English. The material will not be returned. The documents are to be submitted in PDF format and the file names are to follow the format documentname_lastname_firstname.pdf (e.g. cover letter _ lastname_firstname.pdf).
General instructions for applicants, including language requirements, and guidelines for compiling the teaching portfolio and CV are given at https://www.aalto.fi/en/tenure-track/interested-in-joining-our-tenure-track.
For more Information
For additional information, please contact Professor Riku Vahala, riku.vahala@aalto.fi or Professor Miina Rautiainen, miina.a.rautiainen@aalto.fi. For questions related to the recruitment process, please contact HR Coordinator Kirsi Kärkkäinen, kirsi.karkkainen@aalto.fi.
Aalto University reserves the right for justified reasons to leave the position open, to extend the application period and to consider candidates who have not submitted applications during the application period.
Contact
Professor Miina Rautiainen
Department of Built Environment
Aalto University School of Engineering
Otakaari 4, Espoo, Espoo, Finland
Phone Number: +358505124583
Email: firstname.lastname@aalto.fi
Contact Person: If you wish to apply for this position, please specify that you saw it on AKATECH.tech