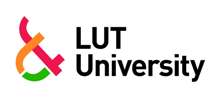 School/Institution:LUT University, Finland, Lappeenranta
Discipline: Mechanical Engineering
Employment Type:Full-time
Posted:2020-05-07
Contact Person:If you wish to apply for this position, please specify that you saw it on AKATECH.tech
Instructor In Laser Material Processing And Additive Manufacturing
Job Description
Research group of Laser Material Processing and Additive Manufacturing of LUT (LUT Laser&AM) of Department of Mechanical Engineering at the LUT School of Energy Systems was established in 1985. Additive manufacturing has been part of research agenda of this R&D group since 2009.
LUT Laser&AM has been during years one of key players in development of laser material processing and additive manufacturing in Finland. Activities of this R&D group are in national and international level (both academical and industrial) R&D-projects, education and training and societal impact.
LUT School of Energy Systems is looking for a Instructor.
in Research Group of Laser Materials Processing and Additive Manufacturing of Department of Mechanical Engineering at the LUT School of Energy Systems to develop and study simulation based design and optimization for additive manufacturing for industrial applications in scientific context.
Additive manufacturing here concerns mainly industrial metal fabrication. These applications vary from optimization of hydraulic manifolds to optimization of electrodes used in electrochemical systems.
Additive manufacturing (AM), also known as 3D printing, is a widely used new manufacturing technology which is based on layerwise fabrication. Metal additive manufacturing can be considered as novel technology to fabricate parts for industry with complex geometries.
Nevertheless, metal additive manufacturing has some limitations as any manufacturing technology has, and this is why product design has to be done carefully. For example, simulation, computational fluid dynamics (CFD) and topology optimization provides unique tools, and they need to be further researched.
If you are interested of being part of innovative R&D group and do future with this new technology and research of it in scientific context, this position is for you.
The potential applicant must have a higher university degree (M.Sc. or equivalent) in a relevant field (mechanical engineering, material engineering, etc.), have advanced level knowledge of additive manufacturing, the ability to use 3D modelling software (SolidWorks, AutoCAD, etc.), complete the doctoral studies within the normative duration of the studies for the degree and a postgraduate study and research plan.
Knowledge in basic or advanced level in computational fluid dynamics software (CFD) and in metallurgy is seen complementary together with knowledge of scientific writing. In addition, the junior researcher must obtain the postgraduate study right for the doctoral degree within one year of the beginning of the employment relationship.
The objective is to complete the doctoral degree within the target time of four years. The research work starts with a one-year term, which can be extended for another three years provided that the studies have progressed satisfactorily.
How to apply
Your curriculum vitae
A copy of your Master's diploma
A list of your publications
An account of your merits and activities of significance to the vacancy (max. 2 pages)
A motivation letter
Additional information: Professor Heidi Piili, heidi.piili@lut.fi
Job Details
Title: Junior researcher in laser material processing and additive manufacturing
Employer: LUT University
Job location: Skinnarilankatu 34, 53850 Lappeenranta
Job types: Research assistant
Fields: Materials Engineering,   Manufacturing Engineering,   Fluid Dynamics,   Materials Physics,   Mechanical Engineering.
Contact Person: If you wish to apply for this position, please specify that you saw it on AKATECH.tech