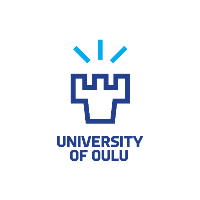 School/Institution:University of Oulu, Finland, Oulu
Discipline: Electrical Engineering
Employment Type:Full-time
Posted:2020-05-07
Contact Person:If you wish to apply for this position, please specify that you saw it on AKATECH.tech
Postdoctoral Researcher In Human-Centred Design And Digitalisation
Job Description
University of Oulu is an international science university creating new knowledge, well-being and innovation for the future through multidisciplinary research and education. Close cooperation with research institutes, companies and the public sector has created an internationally significant research and innovation hub that has changed the world. Every day 2.6 billion people use technology developed in Oulu.
In addition, the university's multidisciplinary scientific structure offers unique possibilities for path breaking research.
Generation Z and Beyond (GenZ) is a program and hub designed to do world-class interdisciplinary research on strengthening human capabilities in the new digital era. The GenZ Hub includes researchers in the following faculties: Faculty of Education, Faculty of Humanities, Faculty of Information Technology and Electrical Engineering, Faculty of Science (Human geography) and Oulu Business School.
The program's focus is important as new technologies and technological solutions (eg artificial intelligence, Internet of Things, virtual / augmented / mixed reality, robotics, 5G / 6G) are becoming more intelligent, invisible and ubiquitous.
New discoveries in the program will build on interdisciplinary collaboration. They will provide transformative knowledge aiming to strengthen human skills and competences in all walks of life as digital technologies continue to develop. In this context, GenZ's mission is to
Identify and describe human practices, processes and strategies that are natural to human beings and which technologies and machines lack,

Create knowledge about the still unknown features of changing work-life,

Strengthen intelligent behavior of individuals, communities and ecosystems

Renew research methods in human sciences to respond to new and rising questions in the GenZ area.

The GenZ community in Oulu includes 24 PIs linked to three research areas: Co-evolution, Co-creation and Resilience (see http://www.oulu.fi/university/genz).
We now open a postdoctoral researcher position in the area of ​​Human-centered design and digitalisation (Information Systems). Background of the applicant needs to be in Information Systems or Human-Computer Interaction, or a related field with a clear contact with technology.
The position will strengthen GenZ research in all its research areas. The position will be opened within INTERACT research unit (Faculty of Information Technology and Electrical Engineering, University of Oulu, Finland http://interact.oulu.fi).
We expect the applicant to have an interest in digital transformation of the society and understanding and strengthening human participation in the shaping and making of their digital futures. The applicant's research interest builds on approaches that place emphasis on people's empowerment and inclusion in designing, shaping, innovating and co-creating digital technology in their everyday lives and as part of their everyday practices.
The applicant will have a solid background in qualitative, interpretive and / or participatory research traditions or interest to conduct such research. The applicant's theoretical and methodological expertise, together with an interdisciplinary approach to carrying out research, will provide substantive contribution to research exploring and enabling novel,
The applicant needs to have proven theoretical and methodological background in the above-mentioned research area.
Conditions and requirements
The person appointed for the position will become a part of a major expansion of the university's profiling area Generation Z and beyond: Co-evolution of human capabilities and intelligent technologies in the 21st century (GenZ, http://www.oulu.fi/university/genz). The appointed person is expected to conduct rigorous, nationally and internationally recognized research.
When assessing the applicant's merits, issues to be considered will include scientific publications, teaching experience, theses supervised, activity in the scientific community, success in acquiring external funding, scientific work abroad, and other international activities. A good applicant has a proven record of high-quality scientific research and publications on the project topics.
The salary will be based on levels 5-6 of the requirement level chart for teaching and research personnel in the salary system of Finnish universities. In addition to the basic salary, supplementary salary will be given for personal achievement and performance, the sum rising to a maximum of 50% of the basic salary level for the post. The salary is paid for 12 months in a year.
The successful candidate will receive also full benefits provided by the University of Oulu to all its employees, including free time corresponding to holidays and free occupational health care services. The position includes teaching obligation.
How to apply
The following documents must be attached to the application (to be submitted in English):
Cover/motivation letter describing prior background, research interests and career plans, maximum two (2) pages.
Curriculum vitae formatted according to the template of the Finnish Advisory Board on Research Integrity (http://www.tenk.fi/en/template-researchers-curriculum-vitae).
List of publications formatted according to the template of the Academy of Finland (https://www.aka.fi/en/funding/apply-for-funding/az-index-of-application-guidelines/list-of-publications/), so that the six (6) publications most relevant to the position are clearly marked.
Contact information of two-three (2-3) persons, who may be asked to give a statement on the candidate.
Applications must be submitted using the electronic application system by May 10, 2020, 23:59 (Finnish local time). Applications sent by email will not be considered. Applications will not be returned.
More information:
Associate Professor Marianne Kinnula, e-mail: marianne.kinnula@oulu.fi
About the City of Oulu
The City of Oulu is Northern Finland's largest and oldest city, with a population of over 200,000. Located in the Gulf of Bothnia in the Oulu River delta, the city has good access from anywhere. Oulu is a very safe and family friendly community with one of the highest qualities of life in all of Scandinavia.
This modern city with a beautiful harbour and market area offers plenty of cultural activities as well as opportunities for exploring the northern nature. Open space and parks can be found all along the Oulu River and throughout the area and they are easily accessed by bike – the favourite mode of transport in Oulu.
There is an entire range of outdoor and sports facilities to choose from, not forgetting Finland's biggest spectator sport, ice hockey. Winter is a season that is highly celebrated and lit bike trails and bridges bring the city alive. As the world's northernmost tech hub, Oulu has a highly educated and innovative workforce and the University has a strong role in the community. Oulu is a marvellous place to live, work and enjoy a vibrant academic community. Welcome to the home of science with Arctic Attitude!
Job Details
Title: Postdoctoral Researcher in Human-Centred Design and Digitalisation
Employer: University of Oulu
Job location: Pentti Kaiteran katu 1, 90570 Oulu
Job types: Postdoc
Fields: Human-computer Interaction,   Information Systems (Business Informatics)
Contact Person: If you wish to apply for this position, please specify that you saw it on AKATECH.tech