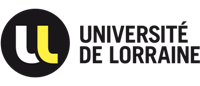 School/Institution:Université de Lorraine, France, Nancy
Discipline: Engineering Education
Employment Type:Full-time
Posted:2020-05-07
Contact Person:If you wish to apply for this position, please specify that you saw it on AKATECH.tech
PhD position - Electrodeposition of Functional Gels for Scanning Gel Electrochemical Microscopy
Job description
Scanning Gel Electrochemical Microscopy (SGECM) is a scanning electrochemical probe technique that measures spatially localized electrochemistry with a gel that is in local contact with the sample surface. The gel probe constitutes the heart of SGECM, which is currently fabricated by electrodeposition on a micro-disk electrode or an etched metal wire in our group.
In this Ph.D. project, we target at functionalizing the gels to further push forward the technique for more applications in surface analysis and electrocatalyst evaluations. The Ph.D. student will be co-supervised by CNRS researchers Dr. Alain Walcarius and Dr. Liang Liu. Dr. Alain Walcarius is specialized in electroanalysis and electrodeposition of functionalized mesoporous silica films. Dr. Liang Liu is experienced in electrodeposition of sol-gel and scanning electrochemical probe instrumentation.
The duration of Ph.D. is 3 years and the starting date is Oct. 1, 2020. The work will be carried out in Laboratoire de Chimie Physique et Microbiologie pour les Matériaux et l'Environnement (LCPME) and the Ph.D. student will register in Université de Lorraine, France.
Requirements of the candidate:
Valid Master degree by the starting date of the position. If the candidate has not yet obtained a master degree, a letter from the current university stating the expected date of finishing Master is mandatory.
Education background in Chemistry, especially in the field of electrochemistry and/or hydrogel materials.
Experience and interest in programming for instrumentation and/or data analysis is a bonus.
Fluent in English communication. French language is not mandatory.
Contact:
Please send a complete CV, a motivation letter and a complete transcript during Master (translated in French or English) to:
Dr. Alain Walcarius  alain.walcarius@univ-lorraine.fr
Dr. Liang Liu  liang.liu@univ-lorraine.fr
In the same laboratory, we will soon open the following positions:
Postdoc on redox flow batteries

Postdoc on electro-microbiology

Engineer on electrochemical sensor development
For these positions please contact Dr. Mathieu Etienne: mathieu.etienne@univ-lorraine.fr
Job Details
Title: PhD position - Electrodeposition of Functional Gels for Scanning Gel Electrochemical Microscopy
Employer: Université de Lorraine
Job location: 34 Cours Léopold, 54000 Nancy
Job types: PhD
Fields: Chemo-informatics, Electrochemistry, Polymer Chemistry, Surface Chemistry, Instrumentation Engineering, Fluid Dynamics, Image Processing, Fluid Mechanics
Contact Person: If you wish to apply for this position, please specify that you saw it on AKATECH.tech