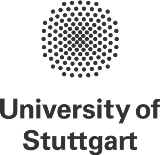 School/Institution:Universität Stuttgart, Germany, Stuttgart
Discipline: Mechanical Engineering
Employment Type:Full-time
Posted:2020-05-07
Contact Person:If you wish to apply for this position, please specify that you saw it on AKATECH.tech
Professorship (W3) for Automotive Propulsion Systems
Job Title: Professorship (W3) for Automotive Propulsion Systems (f/m/d)
Department: INSTITUTE OF INTERNAL COMBUSTION ENGINES AND AUTOMOTIVE ENGINEERING (IVK)
Institution: Universität Stuttgart, Stuttgart, Baden-Württemberg, Germany
Website For Job: https://www.uni-stuttgart.de/en/
Job Categories
Academic Fields
Transportation Engineering
Mechatronics
Mechanical Engineering
Professorship (W3) for "Automotive Propulsion Systems"
This professorship combines the management of the Chair of Automotive Propulsion Systems of the IVK and the appointment to the board of management of the Research Institute of Automotive Engineering and Vehicle Engines Stuttgart − FKFS − (incorporated foundation under the Civil Code, which is linked to the IVK by a cooperation contract). This board position includes the management of several working groups with research and development tasks.
We are looking for an internationally recognized expert, excellently suitable through high­ranking scientific publications or internationally acknowledged patents, and capable of leading research and teaching in the design of future environmentally friendly automotive propulsion systems (e. g. with the application of climate-neutral fuels, batteries or fuel cells). Sound knowledge of the development of automotive propulsion systems is essential. Knowledge of integration in vehicle and mobility systems as well as simulation skills is desirable.
Management experience is required, as well as the willingness to cooperate intensively with the Chairs "Automotive Engineering" and "Automotive Mechatronics", which are also part of the IVK, especially in the field of "Future Mobility, Vehicle and Propulsion Technologies", and with colleagues from other Chairs of the Faculty and University.
Success in attracting and implementing innovative development or research projects is expected.
In several Bachelor courses, the basics of automotive propulsion systems have to be taught. In Master courses, in-depth lectures must provide subject-specific automotive propulsion knowledge at a system level.
The requirements for employment listed in § 47 and § 50 Baden-Württemberg university law apply.
Written applications with curriculum vitae, references and diplomas, list of third-party funds raised and/or industrial project responsibilities, list of publications including the three most important publications, patents or projects with reference to the professorship shall be submitted by post or as a PDF. to the Dean's office of the Faculty 7 Engineering Design, Production Engineering and Automotive Engineering, Univ.-Prof. Dr.-Ing. Hans-Christian Möhring, Dean, University of Stuttgart, Pfaffenwaldring 9, 70569 Stuttgart, Germany.
The University of Stuttgart has established a dual career program to support the partners of appointed persons. Further information is available at:
https://www.uni-stuttgart.de/en/university/employer/dualcareer/
The information on the collection of personal data in accordance with Article 13 of the GDPR (General Data Protection Regulation) can be found via the following link:
https://www.uni-stuttgart.de/en/privacy-notice/job-application/
EEO/AA Policy
The University of Stuttgart would like to increase the proportion of women in management positions in the scientific field and is therefore particularly interested in applications from women. Severely disabled applicants will be given priority if they are equally qualified.
Contact
Univ.-Prof. Dr.-Ing. Hans-Christian Möhring
Institute of Internal Combustion Engines and Automotive Engineering (Ivk)
Universität Stuttgart, Pfaffenwaldring 9, 70569 Stuttgart, Germany
Stuttgart, Baden-Württemberg, Germany
Email: dekanat@f07.uni-stuttgart.de
Contact Person: If you wish to apply for this position, please specify that you saw it on AKATECH.tech