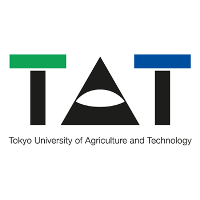 School/Institution:Tokyo University of Agriculture and Technology, Japan, Fuchu
Discipline: Biomedical Engineering
Employment Type:Full-time
Posted:2020-05-08
Contact Person:If you wish to apply for this position, please specify that you saw it on AKATECH.tech
Tenure-track associate professor (F. Biomedical Engineering)
Data number: D120031161
Title: Tenure-track associate professor (F. Biomedical Engineering) (6/7)
Institution: Tokyo University of Agriculture and Technology
URL of institution or department: http://www.tuat.ac.jp/en
Department: Organization for Promotion of Tenure-track System
Institution type: National university
Job posting URL: http://web.tuat.ac.jp/~tuatgir/tt/2020koubo/app_guide-en.html
Content of job information
At Tokyo University of Agriculture and Technology (TUAT), we are seeking three
Associate professors for tenure-track positions in the research fields related to two
Research areas "Interdisciplinary Optics–Photonics Initiative for Life-Saving Early Diagnosis and Prevention Technology" and "Plastic-free society".
Appointees will be affiliated with the Organization for Promotion of Tenure-track in the Institute of Global Innovation Research (GIR) and will run their independent research laboratory while cooperating with the research institutions (either the Institute of Agriculture or the Institute of Engineering, depending on the appointee's field of expertise). Appointees who produce outstanding achievements during the tenure-track period will be promoted to tenured positions.
The appointees will receive favorable treatment regarding a startup budget, administration support, etc. Furthermore, they will be provided with an environment that enables them to focus on their research with fewer duties in lecture and administrative work. They will be expected to give lectures in their field of expertise at their cooperating departments and the graduate schools, and to supervise undergraduate and graduate students in their research.
There will be tenure evaluation in the third and fifth year of the tenure-track period. If the outcome of the evaluation indicates that the appointee has produced promising or significant research, they will be promoted to the status of a tenured position. Those whose performance is especially remarkable may be promoted to a tenured position after the third year evaluation.
Under our tenure-track system, we guarantee a tenured position for all who deserve it. Evaluation criteria will be established within six months of appointment, and tenure evaluations will be made based on the appointee's research and teaching performance. Those who fail to pass the final evaluation will resign at the end of the tenure-track period, and he/she is allowed to be appointed as an associate professor for special affairs for a maximum of one year.
The tenure-track associate professors in TUAT are required to accomplish advanced research achievements through international collaborative research and internationally co-authored papers due to the nature of this initiative.
He/she is required to join in the project in the research area 1 or 2 related to their research field, and to contribute to the research promotion. The applicants will also receive assistance from Research Area Projects.
Address of work location
Tokyo University of Agriculture and Technology
Koganei Campus, 2-24-16 Naka-cho, Koganei-shi, Tokyo 184-8588
TUAT is looking to hire three associate professors in the following seven (7) fields related to either one of the two (2) areas that TUAT is strengthening. This application is the one of 7 fields. We welcome not only existing research within the two research areas, but also research proposals that contribute to these two research areas through new approaches.
There is an increasing need to establish health and medical services that cater to the aging society. This research initiative aims for a wide range of practical applications derived from the fundamental as well as interdisciplinary combination of key technologies in the fields of life science and veterinary medicine that are directly connected to life-saving early diagnosis and prevention; with the optical–photonic science which has a high affinity with other areas. International standardization and international deployment of our new technologies will lead to industrial restructuring and new market creation.
Research field
Area: Complex systems
Discipline: Biomedical engineering
Area: Complex systems
Discipline: Biomolecular science
Area: Interdisciplinary science and engineering
Discipline: Applied physics
Job type
Associate Professor/Lecturer (full-time) level
Employment status
Work location
Kanto district - Tokyo
Qualifications
Application Requirements
Applicants must have a doctoral degree, and be engaged in original research in one of the above fields and/or on the teaching and research themes. He/she is expected to have research experiences as a postdoctoral fellow, a research associate or a researcher in academia or industries for several years. The applicants must have a doctoral degree which was obtained within around 10 years at the time of application deadline.
Application Documents
Application form
Photographic portrait (jpg) (attach the same photographic data as the one attached to the application form)
Offprints of your major publications (PDF) (up to 5; at least 1 is required)
Summary of past research results (PDF) (up to 2 A4 pages including figures).
Overview of research plan at TUAT (PDF) (up to 2 A4 pages including figures)
Educational achievements and plan (PDF) (up to 1 A4 page)
Recommendation letter(s), if available (PDF) (A4 paper, free format, either signed or sealed by the recommender)
* Documents (4), (5), and (6) should be prepared in a way that allows us to judge how your research and teaching relate to and contribute to Area 1 or Area 2. We welcome not only existing research within the two research areas, but also research proposals that contribute to these two research areas through new approaches.
Points to Note
All documents can be prepared in English or in Japanese. In case of submitting all documents in Japanese, (3) and (4) must be prepared both in English and in Japanese.
The data capacity for each uploaded file is limited by the system configurations. (The maximum data size for each file is shown on the website.)
Recommendation letter may be sent by postal mail, but all other documents (above mentioned (1) to (6)) must be submitted through the website. Make sure to write on the envelope "Recommendation Letter for the Tenure-Track Position" if it is sent by postal mail. Recommendation letter must indicate applicant's full name and the research field he/she is applying for. It can be sent either from applicants or directly from recommenders.
Personal information relating to applications will be handled in accordance with the Personal Information Protection Law and TUAT's regulations. The application will not be disclosed; however, it may require inquiries for the selection process.
The mailing address for the recommendation letter:
Tokyo University of Agriculture and Technology
Research Support Office
3-8-1 Harumi-cho, Fuchu-shi, Tokyo, 183-8538, Japan
Contact details
TUAT Application Inquiry Form
URL: http://web.tuat.ac.jp/~tuatgir/tt/2020koubo/inquiry.html
Organization for Promotion of Tenure-track System, Application Office
E-Mail: t-track@cc.tuat.ac.jp
Contact Person: If you wish to apply for this position, please specify that you saw it on AKATECH.tech