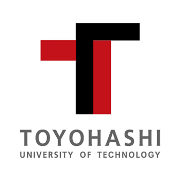 School/Institution:Toyohashi University of Technology, Japan, Toyohashi
Discipline: Computational Engineering
Employment Type:Full-time
Posted:2020-05-08
Contact Person:If you wish to apply for this position, please specify that you saw it on AKATECH.tech
Instructor in Department of Computer Science and Engineering
Data number: D120031167
Title: Toyohashi University of Technology Recruitment of Department of Computer Science and Engineering Faculty Members (Associate Professors)
Institution: Toyohashi University of Technology
URL of institution or department: https://www.tut.ac.jp/index.html
Department: General Affairs Department Personal Section
Institution type: National university
Job posting URL: https://www.tut.ac.jp/about/kyoin-koubo.html
Content of job information
Research field
Area: Informatics
Discipline: All Informatics
Job type
Associate Professor/Lecturer (full-time) level
Excellent Young Researchers
Employment status
Work location
Qualifications
Person, who meet all of the following requirements:
Must have a doctorate or Ph.D. and possess advanced research experience in his/her field.
Must have strong enthusiasm with regards to guiding the educational research of undergraduate and undergraduate students (including international students).
In order to advance the globalization of our educational research, we would like to hire faculty members who are capable of conducting lectures and providing guidance to students in English.
If not a native speaker of Japanese, must have sufficient Japanese language proficiency to be able to engage in academic work in Japanese.
The candidate who apply for "Leading Initiative for Excellent Young Researchers (LEADER)."
*In consideration of gender equality, we are proactively promoting the hiring of female faculty members.
This post requires "Advance notice" for negotiation among the parties.
Compensation
Salary: Based on the Pay Regulations for University Faculty of the Toyohashi University of Technology
Other benefits: Dependency allowance, housing allowance, commutation allowance, transfer allowance, etc.
Work hours: Flexible time system based around the hours of 8:30 to 17:15
Holidays: Saturdays, Sundays, national holidays, New Year's holidays and designated summer holidays
Insurance: The Ministry of Education, Culture, Sports, Science and Technology Mutual Aid Association Insurance (short-term), and the Employees' Pension Insurance (long-term)
Follow the Application Guidelines of "Leading Initiative for Excellent Young Researchers (LEADER)."
Details are specified by the following URL: (https://www.mext.go.jp/a_menu/jinzai/takuetsu/index.htm)
Documents to Submit
Resume (academic history after university admission, employment history, award received, etc. Must include a photo and your e-mail address.)
List of research achievements (Classified into the following categories: literary works, peer-reviewed papers, international conference papers, others.)
Printouts of five major articles (Two copies each.)
Status of education and research activities, activities in academic societies, status and outcome of social contribution activities, and ambition of education and research activities if you employed by our university (A4 size, within three pages).
Status of acquisition of external funding (Specify, by representative or contributor, according to the following: Grants-in-Aid for Scientific Research, academic-industrial collaboration projects, foundation grants, internal competitive funds in an organization, etc. Specify other items that demonstrate your qualifications.)
Contact information of two references (name, affiliation, position, telephone number, e-mail address)*
Selection process
Document examination (Selection will be made according to the selection standards of our university)
Interview: Applicants determined to be suitable after the document examination phase will be contacted individually for an interview.
Address to Mail the Documents
441-8580 1-1 Hibarigaoka, Tempaku, Toyohashi, Aichi
Toyohashi University of Technology, Department of Computer Science and Engineering
Prof. KITAZAKI Michiteru
Contact
Department of Computer Science and Engineering Prof. FUJITO Toshihiro
Tel/Fax:0532-44-6775
E-mail: fujito@cs.tut.ac.jp
Other Items
We do not return application documents without request. (If you would like the documents to be returned, please enclose a return envelope with your documents (with a stamp or delivery payment invoice affixed to it).)
Based on the Personal Information Protection Act, personal information contained in the application documents shall not be used for any purpose other than selection.
Costs for coming to the university, such as to attending the interview, shall be borne by the applicant.
Applicants shall be notified of selection results after the examination.
Contact Person: If you wish to apply for this position, please specify that you saw it on AKATECH.tech