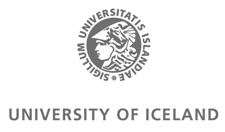 School/Institution:University of Iceland, Iceland, Reykjavík
Discipline: Civil Engineering, Environmental Engineering
Employment Type:Full-time
Posted:2020-05-08
Contact Person:If you wish to apply for this position, please specify that you saw it on AKATECH.tech
Assistant Professor in Civil Engineering Faculty of Civil and Environmental Engineering
The successful applicant is expected to start the appointment on August 1st, 2020 or later based on agreement, although no sooner than the committees handling the hiring process have concluded their work.
The initial appointment will be for five years with a possibility of a permanent contract at the end of this period, cf. paragraph 3, Article 31 of the Regulation for the University of Iceland no. 569/2009. Processing of applications, evaluation of applicants' competence and hiring shall be in accordance with the Act on Public Higher Education Institutions no. 85/2008 and the Regulation for the University of Iceland no. 569/2009.
In accordance with Article 38 of the Regulation for the University of Iceland no. 569/2009, the rector may promote a new employee to the position of senior lecturer or professor if the individual in question meets requirements.
Applicants should submit with their application
Certificates attesting to their education and work experience

An academic Curriculum Vitae

A list of publications

A report on their research and other work they have carried out,

A description of their research and teaching plans if they are offered the position,

Contact information on three possible referees.

Applicants must clearly indicate which of their publications they regard as most significant with respect to the advertised position (no more than eight publications should be selected).

Applicants must send only these most significant publications with their application, or indicate where they are accessible in electronic form.

When more than one author has produced a publication, the applicant must account for his or her own contribution to the work.
Applications and documents not submitted online shall be submitted in duplicate to the University of Iceland Division of Science and Innovation, Sæmundargata 6, 101 Reykjavík.
All applications will be answered, and applicants will be informed about the appointment when a decision has been made.
Appointments to positions at the University of Iceland are made in consideration of the Equal Rights Policy of the University of Iceland.
The University of Iceland has a special Language Policy
Contact Person: If you wish to apply for this position, please specify that you saw it on AKATECH.tech