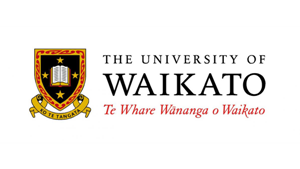 School/Institution:University of Waikato, New Zealand, Hamilton
Discipline: Artificial Intelligence
Employment Type:Full-time
Posted:2020-05-08
Contact Person:If you wish to apply for this position, please specify that you saw it on AKATECH.tech
Lecturer in Computer Science
Job Title: Lecturer in Computer Science (Based in Tauranga)
Department: School of Computing and Mathematical Sciences
Department Website: https://www.cms.waikato.ac.nz/
Institution: University of Waikato, Tauranga, Bay of Plenty, New Zealand
Job Categories
Academic Fields
School of Computing and Mathematical Sciences: Division of Health, Engineering, Computing and Science
We are seeking to appoint a Lecturer who will contribute to teaching, postgraduate supervision, administration and research at our Tauranga campus, where AI Technology is a key focus. Applicants must have the ability to teach at all levels of study.
You will have demonstrated success in undergraduate teaching including the ability to lecture to large numbers and conduct small group tutorials effectively, along with the ability to contribute to the graduate and postgraduate teaching programs and the ability to maintain an active high quality research program. A PhD (or close to finishing at the time of application) in a relevant discipline area is required as is the ability in obtaining external research funding.
Current salary range for Lecturers is NZ $ 75,514 to $ 90,946 per year, depending on qualifications, skills and experience.
Inquiries of an academic nature should be directed to the Chairperson of Department, Professor David Bainbridge, email: david.bainbridge@waikato.ac.nz
For more information and to apply, visit www.jobs.waikato.ac.nz
Contact Person: If you wish to apply for this position, please specify that you saw it on AKATECH.tech