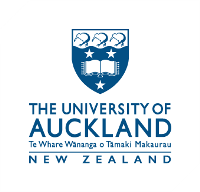 School/Institution:University of Auckland, New Zealand, Auckland
Discipline: Bioengineering
Employment Type:Full-time
Posted:2020-05-08
Contact Person:If you wish to apply for this position, please specify that you saw it on AKATECH.tech
Research Fellow, Bioengineering Institute
UoA Department Name: Bioengineering Institute
Campus: Auckland City Campus
Contract Type: Full-Term
Position Number: 55565184
Company Description
The University of Auckland is New Zealand's leading university, with a turnover of $1.1bn, including research revenue of over $200m generated across eight diverse faculties and two research institutes. We employ more than 5400 academic and professional staff to support over 41,000 students, making us one of NZ's largest employers.
Job Description
Fellow to assist with the development of implantable devices combining technologies for pressure sensing and wireless power transfer.
Qualifications
Essential:  PhD in Bioengineering or equivalent qualification
Additional Information
The University is committed to meeting its obligations under the Treaty of Waitangi and achieving equity outcomes for staff and students in a safe, inclusive and equitable environment. For further information on services for Māori, Pacific, women, LGBTQITakatāpui+, people with disabilities, parenting support, flexible work and other equity issues go to www.equity.auckland.ac.nz.
Contact Person: If you wish to apply for this position, please specify that you saw it on AKATECH.tech