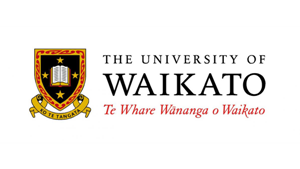 School/Institution:University of Waikato, New Zealand, Hamilton
Discipline: Industrial Engineering
Employment Type:Full-time
Posted:2020-05-08
Contact Person:If you wish to apply for this position, please specify that you saw it on AKATECH.tech
Lecturer/Senior Lecturer in Industrial Design
Job Description
School of Engineering
Division of Health, Engineering, Computing and Science
This is an opportunity to join a growing school, offering modern and innovative engineering programmes, and help grow and shape Industrial Design as a discipline at the University.
You will be expected to teach papers within the degree programme, lead the development of an appropriate research area, supervise postgraduate students and attract external funding to support your research speciality.
You will have completed a PhD in a relevant discipline area or have equivalent industry work experience with preference that the experience includes research. Also required is the ability to contribute to the school's strategic research areas, establish a high-quality research record, with the potential to build and lead research programmes and gain external funding. You will be able to engage actively in a number of research groups in the School and Division, including the Environmental Research Institute.
You will show a commitment to excellence in teaching and will be expected to contribute to the design and delivery of teaching programmes. You will have a broad and in depth knowledge of industrial design and manufacturing processes including digital sketching and conceptualisation. A commitment to using innovative approaches to teaching is essential.
Current salary range for Lecturers is NZ$75,514 to $90,946 per year and Senior Lecturers NZ$93,544 to $123,726 per year, depending on qualifications, skills and experience.
Enquiries of an academic nature should be directed to Professor Mark Dyer, Dean of the School of Engineering, email: mark.dyer@waikato.ac.nz
For more information and to apply, visit www.jobs.waikato.ac.nz
Job Details
Title: Lecturer/Senior Lecturer in Industrial Design
Employer: University of Waikato
Job location: 1 Knighton Rd, 3240 Hamilton
Job types: Lecturer / Senior Lecturer
Fields: Industrial Design,   Industrial Engineering,   Manufacturing Engineering,   Technology Education
Contact Person: If you wish to apply for this position, please specify that you saw it on AKATECH.tech