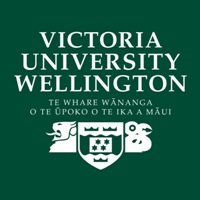 School/Institution:Victoria University Of Wellington, New Zealand, Wellington
Discipline: Distributed Computing
Employment Type:Full-time
Posted:2020-05-08
Contact Person:If you wish to apply for this position, please specify that you saw it on AKATECH.tech
Postdoctoral position inDistributed Processing for Sensor Networks
Job Description
Applications are invited for a position as a postdoctoral researcher working with Prof Bastiaan Kleijn at Victoria University Wellington. The project, funded by the Royal Society's Marsden Fund, is to develop distributed processing algorithms that can perform tasks within unbounded sensor networks, with consideration to privacy. It is expected that microphone networks are a natural application area. The position is for one year, renewable for up to two and a half years.
Victoria University is located in Wellington, a compact, cosmopolitan city of 400,000 people. The campus is a short walk from downtown and the waterfront.
Qualifications
Applicants should have a Ph.D. in Electrical Engineering, Computer Science, or related fields. The position requires experience in signal processing and/or machine learning along with a strong research track record. Prior experience in distributed processing will be helpful but is not required. A good understanding of information theory will be helpful.
To apply
Applications should include:
A curriculum vitae with a list of publications
Names and email addresses of two references
A short (one or two page) summary of past research and relevant qualifications
A personal Web page, if available.
Please note - our online application system allows for only two documents to be uploaded with each application, you may need to combine files.
Victoria University of Wellington is an EEO employer and actively seeks to meet its obligations under the Treaty of Waitangi.
For more information and to apply online visit http://www.victoria.ac.nz/about/careers/current-vacancies
Job Details
Title: Postdoctoral position: Distributed Processing for Sensor Networks
Employer; Victoria University of Wellington
Job location: 19 Kelburn Parade, 6012 Wellington
Job types: Postdoc, Researcher
Fields: Information Science, Algorithms, Computer Communications (Networks), Distributed Computing, Electrical Engineering, Machine Learning, Signal Processing, Electronics
Contact Person: If you wish to apply for this position, please specify that you saw it on AKATECH.tech