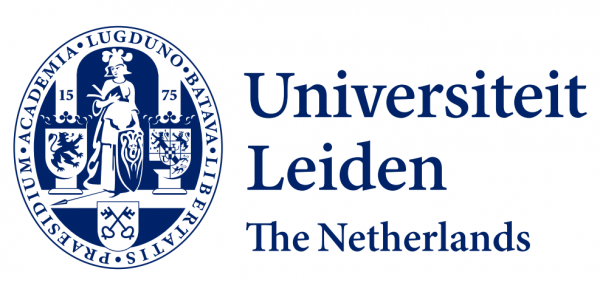 School/Institution:Leiden University, Netherlands, Leiden
Discipline: Ecological Engineering
Employment Type:Full-time
Posted:2020-05-10
Contact Person:If you wish to apply for this position, please specify that you saw it on AKATECH.tech
Postdoctoral fellow, Early-stage quantitative sustainability assessment of emerging technologies
Job Description
Vacancy number; 20-184
Function type; Academic staff
External/ internal: External
Location: Leiden
The Faculty of Science and Institute of Environmental Sciences  is looking for aPostdoctoral fellow, Early-stage quantitative sustainability assessment of emerging technologies
Key responsibilities
We are looking for an outstanding postdoctoral fellow to support a recently granted FET-Open project. Such pioneering projects support the early-stages of the science & technology and research & innovation around new ideas towards radically new future technologies.
The project will focus on the development of a new generation of protonic devices, which could radically change the technological landscape.
The 21st century has seen an unprecedented proliferation of electronic devices, sharply altering the world economic map and human sociological behavior. Despite such a fascinating progress in electronics, viable proton-based devices are yet to be developed, although nature has given us efficient and intrinsically sustainable biological systems that are fundamentally protonic.
A biomimetic solution is being sought in the project by the development of organic electrochemical transistors and proton transistors using organic/bio-polymers and composites. You will be supporting the early-stage sustainability assessment of this new generation of technologies using life cycle assessment (LCA), working hand-in-hand with top material and technology developers in Europe. Key tasks include:
Develop new methods to support early-stage quantitative sustainability assessment of emerging technologies;
Perform a quantitative sustainability assessment of the new technological setup using life cycle assessment (LCA);
Support the technology developers in the project with the identification of the most promising design options from a sustainability perspective.
Selection criteria
You should have a PhD in a relevant field, and ideally have proven already to be productive in terms of scientific output. Relevant backgrounds include, but are not limited to, PhDs in industrial ecology, quantitative sustainability science, innovation studies, engineering and modelling;
Knowledge of and experience with LCA is a strong advantage;
Data management, visualization and programming skills (e.g. in Matlab, Python or R) are an advantage;
Experience with the techno-economic assessment of emerging technologies is an advantage;
You must be proficient in spoken and written English, have good communication skills. Previous teaching experience will also be valued;
Moreover, you are a team player, are able as well to work independently, take initiative, and have a strong interest and motivation to pursue academic research.
Our organisation
The Faculty of Science is a world-class faculty where staff and students work together in a dynamic international environment. It is a faculty where personal and academic development are top priorities. Our people are driven by curiosity to expand fundamental knowledge and to look beyond the borders of their own discipline; their aim is to benefit science, and to make a contribution to addressing the major societal challenges of the future.
The research carried out at the faculty is very diverse, ranging from mathematics, information science, astronomy, physics, chemistry and bio-pharmaceutical sciences to biology and environmental sciences. The research activities are organised in eight institutes.
These institutes offer eight bachelor's and twelve master's programmes. The faculty has grown strongly in recent years and now has more than 1,300 staff and almost 4,000 students. We are located at the heart of Leiden's Bio Science Park, one of Europe's biggest science parks, where university and business life come together.
The Institute of Environmental Sciences (CML) is positioned in the Faculty of Sciences. The core focus of CML is to perform research and education in the interdisciplinary field of Environmental Sciences. CML has two Departments:Industrial Ecology (CML-IE) and Conservation Biology (CML-CB). Presently, over 90 fte (including postdocs and PhDs) are employed at CML. CML collaborates with the TU Delft and Erasmus University in the Leiden-Delft-Erasmus Centre for Sustainability (LDE-CfS) and Centre for Metropoles and Mainports (LDE-CMM).
Terms and conditions
We offer a full-time three years term position with the possibility of renewal based on need, funding and performance. The salary range is from € 2.709,- to € 4.274,- gross per month (pay scale 10 in accordance with the Collective Labour Agreement for Dutch Universities).
Leiden University offers an attractive benefits package with additional holiday (8%) and end-of-year bonuses (8.3 %), training and career development and sabbatical leave. Our individual choices model gives you some freedom to assemble your own set of terms and conditions. Candidates from outside the Netherlands may be eligible for a substantial tax break.
Diversity
Leiden University is strongly committed to diversity within its community and especially welcomes applications from members of underrepresented groups.
Information
Enquiries can be made to Stefano Cucurachi, email s.cucurachi@cml.leidenuniv.nl; or Jeroen Guinée, email Guinee@cml.leidenuniv.nl.
Applications
To apply for this vacancy, please send an email to sollicitaties@cml.leidenuniv.nl. Please ensure that you upload the following additional documents quoting the vacancy number:
CV
Motivation letter
The names and phone numbers of two referees.
Job Details
Title: Postdoctoral fellow, Early-stage quantitative sustainability assessment of emerging technologies
Employer: Leiden University
Job location: Rapenburg 70, 2311 EZ Leiden
Job types: Postdoc
Fields: Industrial Engineering,   Electrochemistry,   Ecological Engineering,   Electronics,   Photonics
Contact Person: If you wish to apply for this position, please specify that you saw it on AKATECH.tech