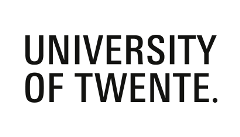 School/Institution:University of Twente, Netherlands, Enschede
Discipline: Electrical Engineering
Employment Type:Full-time
Posted:2020-05-10
Contact Person:If you wish to apply for this position, please specify that you saw it on AKATECH.tech
PhD positions in Packaging and Integration of Power Electronics
Shenzhen Institute of Wide Bandgap Semiconductors (WinS). WinS is the national technology innovation center for wide-bandgap semiconductors of China and also serves as regional center of semiconductors in the Great Bay Area ( HongKong-Macau-Guangdong) of China.
Currently, there are five different groups including wide-bandgap semiconductor materials, devices, packaging, micro-led and application (Shenzhen-Twente Power electronics group). Its goal is to build an open and full industrial chain technology platform that provide service to not only domestic industry but also companies around the world.
Job description
We are looking for motivated and skilled PhD researchers to work on a team project to develop a new heterogeneous fabrication process, suitable for power electronics, and to build compelling demonstrator prototypes.
You will be part of the Shenzhen-Twente Power Electronics (PE) group, embedded in the Shenzhen Institute of Wide Bandgap Semiconductors (WinS) in Shenzhen, China. WinS (www.szwins.cn) is an international non-governmental organization that functions as a technological and industrial innovation center. The joint PhD program between WinS and University of Twente (UT) seeks to attract and support international talents to carry out research according to the quality standard of the UT and to obtain a PhD diploma from the university with the funding from WinS.
Future advanced GaN based power electronic converters will use advanced PCB and heterogeneous integration technologies. This involves a complex three-dimensional interplay between various organic materials and metals, integrated LCTs and clever high frequency circuit design.
Our group, in collaboration with companies in the Shenzhen region and other academic institutes, is developing a heterogeneous fabrication process for GaN power electronics on organic substrates. Special attention will be given to the electromagnetic integration of the passive components that include the resonant tank, low pass filter, high frequency transformer and EMI filters.
Eight positions are available for international PhD students with different expertise.
Student 1 (Process technology and materials):
Investigation into the process technologies needed for the Heterogeneous Integrated Power Fab
Student 2 (Electronic circuits and packaging)
Circuit and layout optimization of customizable GaN power modules including the gate drives.
Student 3 (Thermo-mechanics and electromagnetics)
Optimize the heat spreading, thermal management and EMI signature of the GaN Power Module and Interposer
Student 4 (materials, thermo-mechanics and packaging)
Develop suitable Interposer concepts, including thermal decoupling and commutation cell optimization.
Student 5 (Passive circuits and packaging)
Circuit and layout optimization of customizable Passive Integrated Circuits
Student 6 (Circuits and electromagnetics)
Electromagnetic integration of Passive Integrated Circuit
Student 7 (Power electronics circuits and control)
Design, optimize and implement the EMI filter & power factor corrector
Student 8 (Power electronics circuits and control)
Design, optimize and implement the dc/dc power supply with galvanic isolation
This team will build GaN power supply demonstrators as technology carrier. The circuit comprises an EMI filter & power factor corrector + dc/dc power supply with galvanic isolation. The physical assembly consist of a GaN power module + interposer + passive integrated circuit.
Your profile
You have, or are about to get, a master's degree in power electronics, packaging, electromagnetics, material science or a related field;
You have a background in physical electronics, analytical mathematics and simulation;
You are familiar with numerical methods in mathematics and physics, such as finite difference and finite element methods;
You are an excellent teammate in an enthousiastic and hardworking group of scientists and engineers working on a joint assignment;
You are creative, like to push boundaries, and are highly motivated to address major science challenges in light-matter interaction physics;
You are proficient in English and able to collaborate intensively with industrial and academic parties in regular meetings and work visits.
Information and application
Are you interested after reading this vacancy? Please apply with an application/motivation letter, emphasizing your specific interest and motivation, a detailed CV, a publication list, contact details of referees, and an academic transcript of B.Sc. and M.Sc. education. The selection procedure includes an interview and scientific presentation.
For more information about the position, you are encouraged to contact Dr. Wenbo Wang (wenbo.wang@iwins.org) or Prof. Braham Ferreira (j.a.ferreira@utwente.nl ).
Our offer
You will be appointed on a fulltime position at WinS for four years. You will work three years as a PhD researcher in Shenzhen, China spending 80% of your time on your project and 20% supporting academic activities or Dutch-Chinese industrial projects. In addition, you will spend one year at the UT, which could be two visits to the Netherlands to follow the graduate school program and to write your thesis.
The PhD monthly salary in China is ¥12,500 RMB in the first year, and increases 2% per year. For the year in The Netherlands you receive €1.350,- euros per month from WinS. The offer further includes: holiday allowance, apartment, etc.
The organization
The University of Twente. We stand for life sciences and technology. High tech and human touch. Education and research that matter. New technology which leads change, innovation and progress in society. The University of Twente is the only campus university of the Netherlands; divided over five faculties we provide more than fifty educational programmes. We have a strong focus on personal development and talented researchers are given scope for carrying out groundbreaking research.
We are an equal opportunity employer and value diversity at our company. We do not discriminate on the basis of race, religion, color, national origin, gender, sexual orientation, age, marital status or disability status. Because of our diversity values we do particularly support women to apply.
The faculty of Electrical Engineering, Mathematics and Computer Science (EEMCS) comprises three disciplines that shape Information and Communication Technology. ICT is more than communication. In almost every product we use mathematics, electronics and computer technology and ICT now contributes to all of societies' activities.
The faculty works together intensively with industrial partners and researchers in the Netherlands and abroad and conducts extensive research for external commissioning parties and funders. The research which enjoys a high profile both at home and internationally, has been accommodated in the multidisciplinary research institutes: Mesa+ Institute, TechMed Centra and Digital Society Institute.
Job Details
Title: 8 PhD positions in Packaging and Integration of Power Electronics
Employer: University of Twente
Job location: Drienerlolaan 5, 7522 NB Enschede
Job types: PhD
Fields: Materials Engineering,   Electromagnetism,   Electrical Engineering,   Electronics
Contact Person: If you wish to apply for this position, please specify that you saw it on AKATECH.tech