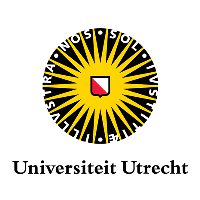 School/Institution:Universiteit Utrecht, Netherlands, Utrecht
Discipline: Algorithms, Intelligent Networks
Employment Type:Full-time
Posted:2020-05-10
Contact Person:If you wish to apply for this position, please specify that you saw it on AKATECH.tech
PhD position Graph Algorithms and Network Science
We seek to fill a full time position on Graph Algorithms and Network Science. The position is part of the NWO-funded research project Parameterized Algorithms and Complexity for the Analysis of Networks of Dr Erik Jan van Leeuwen.
The position is mostly allocated to research with little teaching. This allows the selected candidate to develop a strong career as an independent Researcher.
As a PhD candidate you primarily perform research on graphs and parameterized algorithms, design novel algorithms, analyse their complexity and validate them through well-designed computational experiments.
The goal is to publish the results in scientific journals and proceedings and present them at international conferences. This should result in a PhD thesis. You will also be involved in teaching by supervising tutorial groups and student projects.
The research project aims to design parameterized algorithms for the analysis of very large networks and graphs. The algorithms will be geared to problems commonly encountered in network science, such as graph distance, counting, and enumeration problems.
The goal is to develop structural parameters for commonly encountered networks, and design algorithms that exploit these parameters. While much of the research will be fundamental in nature, the implementation of the algorithms is an important aspect of the research plan.
Collaborations with experts in other sciences will be sought to gain a deeper understanding of practical networks. The PhD project thus integrates fundamental research and practical considerations.
Profile
You are an excellent student and hold a Master's degree in Computer Science, Mathematics, or a related field. You also have:
A strong interest in research in algorithms and graphs;
A background in techniques from parameterized algorithms, computational complexity, graph theory, and network science;
Experience implementing graph algorithms;
Strong written and oral communication skills in English.
Candidates of all nationalities may apply. The university is striving for gender balance in its research and teaching staff. Hence, women are especially encouraged to apply for these positions. Candidates are encouraged to mention any personal circumstances that need to be taken into account in their evaluation (parental leave, military service etc.).
offer
A Full time positiion.
A full-time gross salary that starts at €2,325 and increases to €2,972 per month (scale P according to the Collective Labour Agreement Dutch Universities);
Salary is supplemented with a holiday bonus of 8% and an end-of-year bonus of 8.3% per year;
A pension scheme, partially paid parental leave, and flexible employment conditions (based on the Collective Labour Agreement Dutch Universities (cao)).
In addition to the employment conditions laid down in the cao for Dutch Universities, Utrecht University has a number of its own arrangements. For example, there are agreements on professional development, leave arrangements and sports. We also give you the opportunity to expand your terms of employment yourself via the Employment Conditions Selection Model. This is how we like to encourage you to continue to grow.
More information about working at the Faculty of Science can be found here.
As the selected PhD candidate you will join the Algorithms and Complexity group of Prof Hans L. Bodlaender and will work under the daily supervision of Dr Erik Jan van Leeuwen.
The group aims to explore by fundamental studies the limits of efficient computation and to provide innovative algorithmic solutions for problems from different application contexts.
The main research areas are graph and network algorithms, computational complexity, algorithmic modeling and optimization, and robust combinatorial optimization and simulation. The group runs a weekly seminar, jointly with the Geometric Computing group, where faculty and students present their recent work in all of these areas.
The Algorithms and Complexity group is one of the research groups within the Algorithms Division of the Department of Information and Computing Sciences. The other groups in the Algorithms Division are the Algorithmic Data Analysis, Geometric Computing, Data Intensive Systems, Decision Support Systems, and Simulation of Complex Systems groups.
The Department of Information and Computing Sciences is nationally and internationally renowned for its research in Computing Science and Information Science. The research in the department is in three large divisions:
Algorithms, Intelligent Software Systems, and Interaction. Relevant areas of interdisciplinary research include Game Research, Foundations of Complex Systems, Applied Data Science and Integrative Bioinformatics. The Department has, among others, close collaborations with the University Medical Center, the Departments of Physics and Mathematics, and the Faculties of Humanities and Geosciences.
The Department offers Bachelor's programmes in Computer Science and Information Science, and four English language research Master's programmes in Artificial Intelligence, Business Informatics, Computing Science, and Game and Media Technology. The Department is developing Master's programmes in Data Science.
The Department is part of the Faculty of Science. At the Faculty of Science there are 5 further departments to make a fundamental connection with: Biology, Chemistry, Mathematics, Pharmaceutical Sciences and Physics. Each of these is made up of distinct institutes which work together to focus on answering some of humanity's most pressing problems. More fundamental still are the individual research groups – the building blocks of our ambitious scientific projects.
Utrecht University is a friendly and ambitious university at the heart of an ancient city. We love to welcome new scientists to our city – a thriving cultural hub that is consistently rated as one of the world's happiest cities.
We are renowned for our innovative interdisciplinary research and our emphasis on inspirational research and excellent education. We are equally well-known for our familiar atmosphere and the can-do attitude of our people.
This fundamental connection attracts Researchers, Professors and PhD candidates from all over the globe, making both the University and the Faculty of Science a vibrant international and wonderfully diverse community.
Additional information
Questions about the position? Please contact Dr Erik Jan van Leeuwen (Assistant Professor) via e.j.vanleeuwen@uu.nl.
Questions about the application procedure? Send an email to science.recruitment@uu.nl.
Contact Person: If you wish to apply for this position, please specify that you saw it on AKATECH.tech