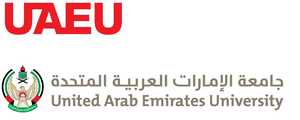 School/Institution:United Arab Emirates University, United Arab Emirates, Abu Dhabi
Discipline: Transportation Engineering
Employment Type:Full-time
Posted:2020-05-11
Contact Person:If you wish to apply for this position, please specify that you saw it on AKATECH.tech
Assistant/Associate Professor, Highway/Transportation Engineering
Job Description
The Department of Civil and Environmental Engineering at the United Arab Emirates University (UAEU) invites applications in the area of Highway/Transportation Engineering. Applicants must have outstanding credentials in one or more of the Highway Engineering areas including:
Highway Geometric and Structural Design
Pavement Management Systems
Pavement Maintenance and Rehabilitation
Pavement Material Testing and Quality Control
The candidate is expected to contribute to teaching basic, advanced and graduate courses of relevance to the above subjects, as well as assist in delivering Surveying courses. English is the language of instruction and communication in the College of Engineering. Candidates should have a strong track record in research, publications in top field journals, and demonstrated abilities to secure competitive funding. Applicants need to submit a cover letter, curriculum vitae (including contact information) and names and contact information of 3 references through(https://jobs.uaeu.ac.ae/search.jsp).
Minimum Qualification
A Ph.D. degree from a reputable international university in Highway/Transportation Engineering
Preferred Qualification
Demonstrated record of publications in leading international scientific journals in the area of Highway/Transportation Engineering;
Ability to develop and secure sponsored research that involves both undergraduate and graduate students;
Ability to teach a variety of graduate and undergraduate courses and to develop new courses or course components in the area of Highway Engineering;
Strong communication skills and the ability to work collegially and collaboratively with diverse internal and external constituencies;
Special Instructions to Applicant
Interested Candidates should apply through the University website (https://jobs.uaeu.ac.ae/search.jsp)
About university
United Arab Emirates University is the oldest university in the United Arab Emirates. It was established after independence from Britain by then the president and the founding father of the UAE, the late Sheikh Zayed bin Sultan Al Nahyan, in 1976.
It is the first and oldest of the three government-sponsored institutions of higher learning in the United Arab Emirates (the other two are the Higher Colleges of Technology and Zayed University). The university is located in Al Ain, United Arab Emirates. The UAEU is an accredited research-based institution. Its alumni have provided the United Arab Emirates with ministers, diplomats, senior government officials, and business leaders.
Job Details
Division: College of Engineering - (COE)
Department: Civil & Environmental Enginr.-(COE)
Job Category: Academic - Faculty
Contact Person: If you wish to apply for this position, please specify that you saw it on AKATECH.tech