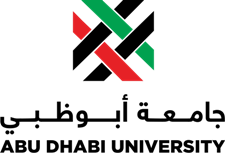 School/Institution:Abu Dhabi University, United Arab Emirates, Abu Dhabi
Discipline: Mechanical Engineering
Employment Type:Full-time
Posted:2020-05-11
Contact Person:If you wish to apply for this position, please specify that you saw it on AKATECH.tech
Faculty in Mechanical Engineering
Abu Dhabi University has been dedicated to offering internationally benchmarked undergraduate and postgraduate programs and has become one of the region's leading centers of academic excellence. We have a vibrant and cosmopolitan student population of more than 7,000 students from over 70 nationalities enrolled in 24 undergraduate programs and 19 postgraduate programs, including our prestigious DBA.
International Accreditations:
Abu Dhabi University is the first and only private higher education institution in the UAE to receive international accreditation from one of the six official accreditation bodies in the USA, the Western
Association of Schools and Colleges' Senior College and University Commission (WASC).
The College of Engineering has earned international accreditation from ABET for five of its engineering and IT programs. In addition, the Bachelor of Architecture is the first & only program in the UAE to receive validation for the Royal Institute of British Architects (RIBA), pending the final RIBA board approval.
The College of Business Administration is within the niche ranks of only 1% of the world's business programs that have earned international accreditation from both AACSB and EQUIS.
The College of Engineering (CoE) grew rapidly in the number of programs offered, number of faculty, and number of students. Today, the College has become the largest engineering college in the country with over 2,700 students served by over 56 full-time faculty, 10 adjunct faculty, 16 full-time teaching and lab assistants, and 6 staff members.
CoE is currently inviting applications for a faculty appointment in Mechanical Engineering for Academic Year 2018-19. The appointment is expected to be at the rank of Assistant Professor, although well-qualified candidates at the Associate or Full Professor rank will also be considered.
Qualifications and Experience:
Bachelor's degree and a Ph.D. degree in Mechanical Engineering earned from an accredited university with experience in one or more of the following areas: Applied Mechanics and Design; Thermofluids, Manufacturing and Control; Aerospace Engineering.
Successful university teaching experience relevant to the academic rank.
Strong research record or potential for publications and research.
Certification of Professional Engineer and practical design experience are important assets and may be required to teach design courses.
Experience with ABET accreditation system and requirements.
Excellent communication skills, a commitment to the importance of scholarship and diversity, a spirit of entrepreneurship and an understanding of the role of the university in economic development.
Familiarity with the new teaching media, visual communication and the need to equip students with the varied skills they must have to succeed in an ever-changing media environment.
Experience in working with people from different ethnic backgrounds.
Job Requirements:
Participate in course teaching and development and in student guidance.
Develop sustainable research and scholarly activities.
Engage in departmental and institutional services.
Compensation:
Competitive tax-free compensation & benefits package
Contact Person: If you wish to apply for this position, please specify that you saw it on AKATECH.tech