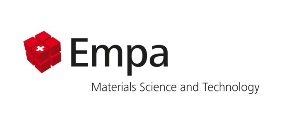 School/Institution:EMPA, Switzerland, Dubendorf
Discipline: Transportation Engineering
Employment Type:Full-time
Posted:2020-05-12
Contact Person:If you wish to apply for this position, please specify that you saw it on AKATECH.tech
Postdoctoral researcher on Hydrodynamic transport in engineered 2D materials
Job Description
Empa - the place where innovation starts
Empa is the research institute for materials science and technology of the ETH Domain and conducts cutting-edge research for the benefit of industry and the well-being of society.
TheTransport at Nanoscale Interfaces Laboratory pioneers the heterogeneous integration of novel nanomaterials in devices by mastering fabrication methods for functional nanostructured interfaces.
We develop fundamental understanding in the opto-electronic, thermal and ionic transport properties of low-dimensional materials & devices and transfer our knowledge to applications for quantum technology, energy conversion, and biochemical sensing.
In the context of a Swiss National Science Foundation Sinergia project coordinated by the University of Basel and in collaboration with EPFL and IBM Zürich, we have an opening for a shared position between EMPA and IBM Zürich for a Postdoctoral researcher on Hydrodynamic transport in engineered 2D materials.
We are looking for a highly motivated scientist with a PhD degree in condensed matter physics, materials science, nanoscience or a related discipline and a strong interest for 2D materials, nano-fabrication and interdisciplinary research. Excellent communication skills and fluency in English (both written and oral) are expected.
The research will take place at the Laboratory for Transport at Nanoscale Interfaces in Dübendorf, next to Zurich as well as at IBM Zürich. The successful candidate will work on devices design, materials integration & patterning and the electrical and thermal characterization of hydrodynamic transport in 2D materials.
Empa offers a highly stimulating research environment with state-of-the-art facilities and a broad interdisciplinary surrounding. The successful candidate will also have access to state-of-the-art cleanroom facilities at the Center for Micro- and Nanofabrication (ETH Zürich, www.first.ethz.ch) and at the Binnig and Rohrer Nanotechnology Center located at IBM Zürich laboratories (www.brnc.ethz.ch).
For further information about the position please contact Prof. Dr. Michel Calame michel.calame@empa.ch or Dr. Bernd Gotsmann bgo@zurich.ibm.com, +41 44 724 82 23 and visit our websites www.empa.ch/web/s405 and https://www.zurich.ibm.com/st/nanoscale/thermal_nanoscience.html and Empa-Video
We look forward to receiving your online application including a letter of motivation, CV, diplomas with transcripts and contact details of two referees. Please upload the requested documents through our webpage. Applications via email will not be considered.
Empa, David Heusser, Human Resources, Ueberlandstrasse 129, 8600 Dübendorf, Switzerland.
Job Details
Title: Postdoctoral researcher on Hydrodynamic transport in engineered 2D materials
Employer: Empa
Job location: Ueberlandstrasse 129 , CH-8600 Dübendorf
Job types: Postdoc
Fields: Materials Engineering,   Transportation Engineering,   Nanotechnology,   Condensed Matter Physics,   Fluid Dynamics,   Materials Physics,   Electronics
Contact Person: If you wish to apply for this position, please specify that you saw it on AKATECH.tech